Enhance Performance and Recovery with a Compression Thigh Sleeve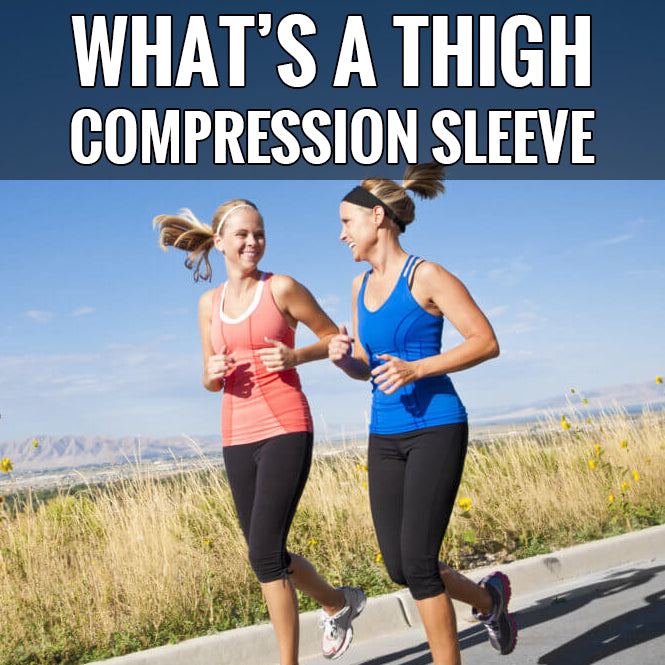 Whether you're an athlete looking to optimize performance or someone seeking relief from muscle discomfort, a compression thigh sleeve can be a game-changer. These innovative garments are designed to provide support, improve circulation, and accelerate recovery. In this post, we'll explore the benefits of a compression thigh sleeve and how it can enhance your overall well-being. Read on to discover why this simple yet effective accessory should be a part of your fitness routine.
What is a Compression Thigh Sleeve?
A compression thigh sleeve is a stretchy, form-fitting garment that applies gentle pressure to the thigh muscles. It is typically made from breathable and moisture-wicking materials such as neoprene or spandex. The compression technology used in these sleeves provides a snug fit that offers targeted support to the thigh area.

Enhanced Performance: One of the key benefits of wearing a compression thigh sleeve is improved athletic performance. The compression provided by the sleeve promotes better blood flow, which can enhance oxygen delivery and nutrient supply to the muscles. This increased circulation helps to reduce muscle fatigue and improve endurance during physical activities such as running, cycling, or weightlifting.

Injury Prevention: Compression thigh sleeves can also play a crucial role in injury prevention. By providing support and stability to the thigh muscles, these sleeves help to reduce the risk of muscle strains, sprains, and other common injuries. The compression technology aids in maintaining proper alignment of the muscles and reduces the vibrations that can lead to tissue damage.

Muscle Recovery: Post-workout recovery is just as important as the exercise itself. Compression thigh sleeves can significantly speed up the recovery process by reducing muscle soreness and inflammation. The gentle pressure applied by the sleeve helps to flush out metabolic waste products and facilitates the delivery of oxygen and nutrients to the muscles, promoting faster healing and repair.

Versatility and Comfort: Compression thigh sleeves are designed to be versatile and comfortable. They can be worn during various activities, from intense workouts to everyday tasks. The form-fitting nature of the sleeve ensures a secure fit without restricting movement. Additionally, the breathable and moisture-wicking properties of the materials used in these sleeves keep you cool, dry, and comfortable even during extended periods of wear.
How to Choose the Right Compression Thigh Sleeve:
When selecting a compression thigh sleeve, consider the following factors:
Size and fit: Choose a sleeve that provides a snug fit without being too tight or restrictive.
Material: Look for sleeves made from breathable and moisture-wicking fabrics for maximum comfort.
Compression level: Different sleeves offer varying levels of compression, so choose one that suits your needs and preferences.
Durability: Opt for a high-quality sleeve that is built to withstand regular use.
Investing in a compression thigh sleeve can make a significant difference in your athletic performance, injury prevention, and post-workout recovery. These sleeves offer targeted support, improved circulation, and enhanced muscle stability. Whether you're a professional athlete or simply someone who wants to take care of their muscles, a compression thigh sleeve is a valuable addition to your fitness arsenal. So, gear up and experience the benefits of this practical accessory for yourself. Your thighs will thank you!