Welcome to Blitzu
A wellness partner you can trust
Thank you for visiting BLITZU. We offer the highest quality
orthopedic braces, compression sleeves and compression socks to relieve
arthritis pain, prevent injuries, and treat sports-related injuries. Whether
you are looking for a back brace for your post-surgery recovery, a wrist brace
for support, or a knee brace to prevent future injury, we've got you covered!
It is our goal to ensure that everyone can live a pain-free, comfortable life. Our
mission is to provide our clients with the most advanced and affordable pain
relief compression garments on the market. For questions about our products or
if you need assistance choosing the right brace, please do not hesitate to
contact our friendly and knowledgeable customer service representatives. We
will be happy to assist you in any way we can.
TRENDING NOW
WEEKLY BEST SELLERS
BEST QUALITY GUARANTEED
OUR PROMISE

Free shipping and easy returns
Free Shipping on Any Purchase Over $35 With 30 Day Hassle-free Return or Exchange.

We sell only high-quality products
Designed in the USA and tested in the most inhospitable regions on earth.

Thousands of happy customers
Our countless 5-star customer ratings don't lie. We'll treat you right!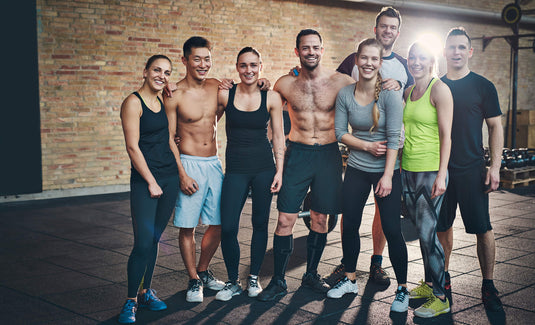 The absolute best
I wore these socks for a 10-hour flights. The socks were so comfortable. My legs and feet did not swell as they had on previous flights. Highly recommend!
It worked fantastic
This back brace is excellent! I worked for 9 hours lifting heavy boxes and did not experience any back pain at all. It gave great support and was very comfortable.
Great support
I have tried so many knee braces over the past 25 years, but none have fit properly or worked. This one is perfect. Thank you for saving my knees.
Found what i need
My foot felt better the moment I put it on! This ankle brace are great. Super quality with excellent compression, a world class product by BLITZU.
Works perfectly
This elbow brace supports and relieves tennis elbow pain much more effectively than the band type aids. I can work with my hands all day without pain!
Truly awesome
This brace is super easy to get on and off. I wear this to bed for wrist discomfort, and when I wake up the next day, the pain is gone. Thank you BLITZU!