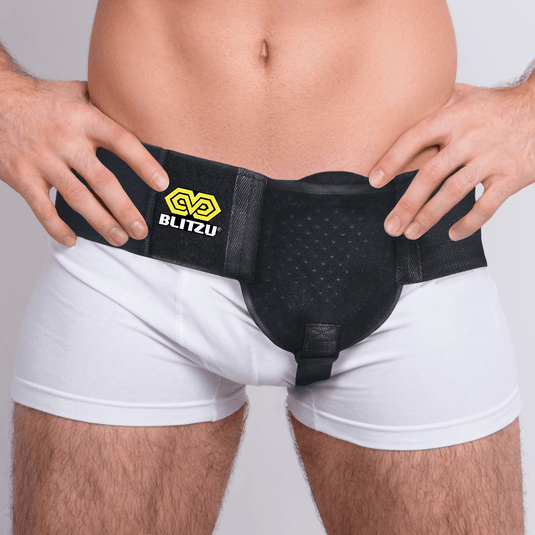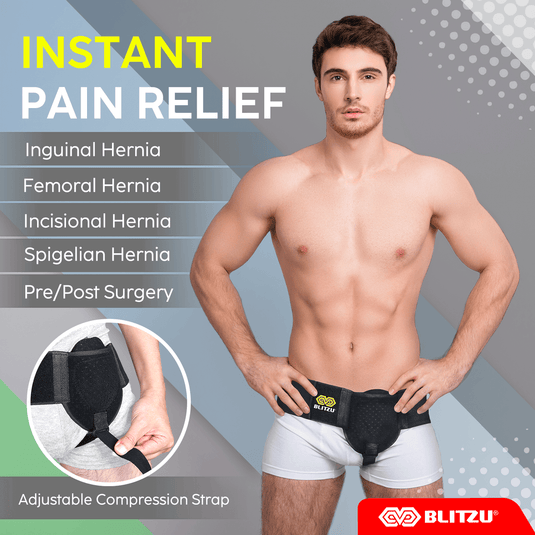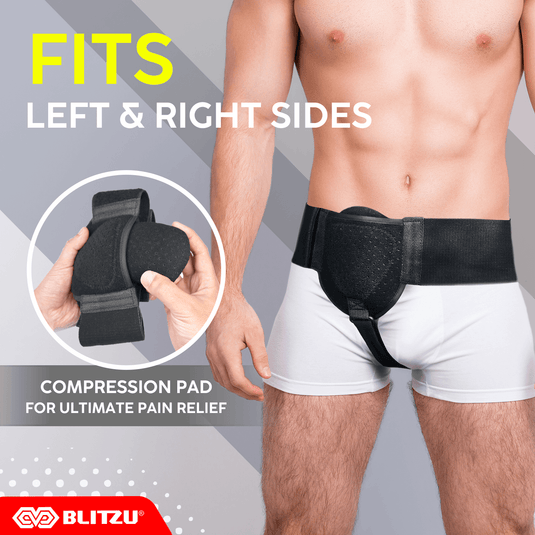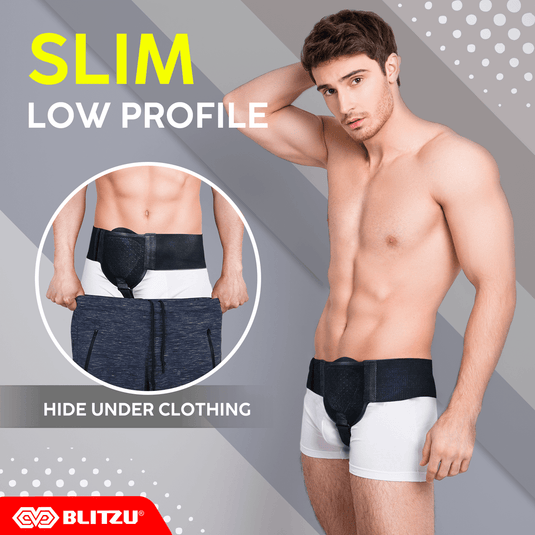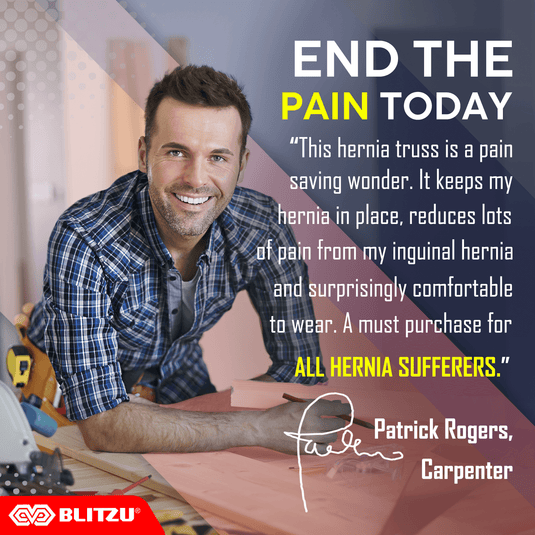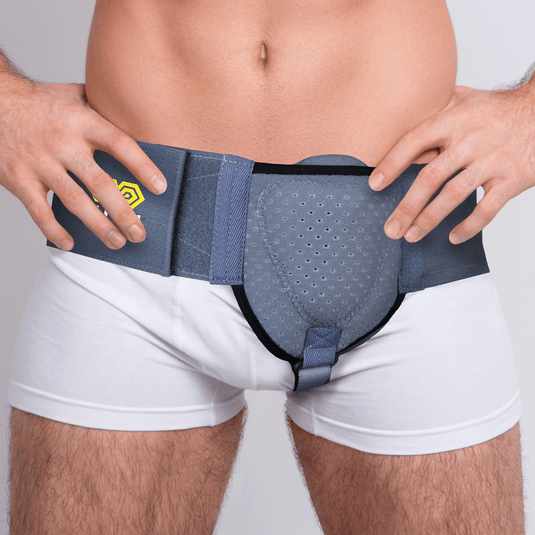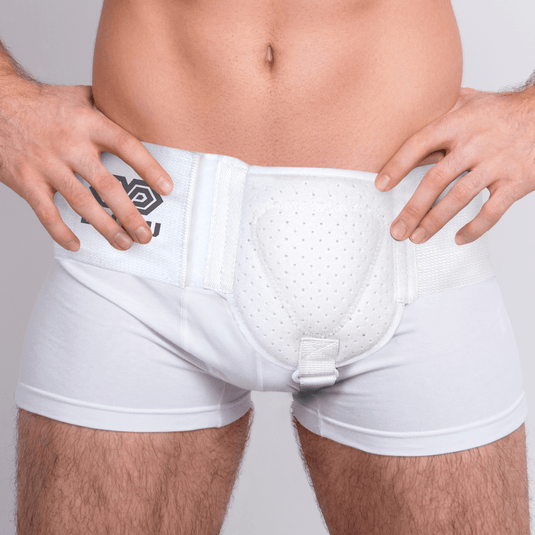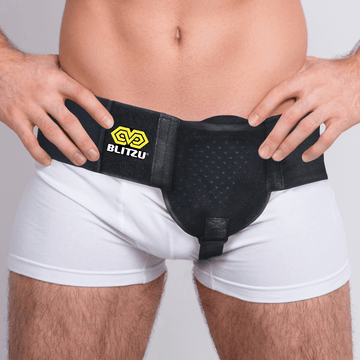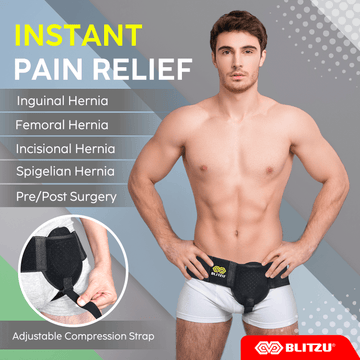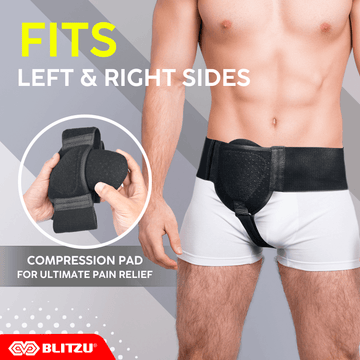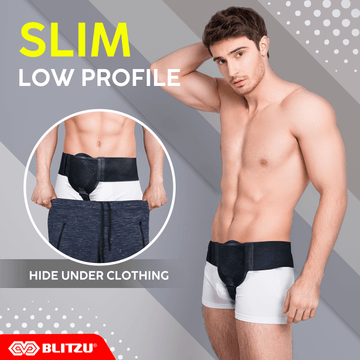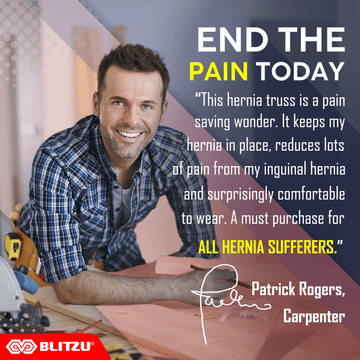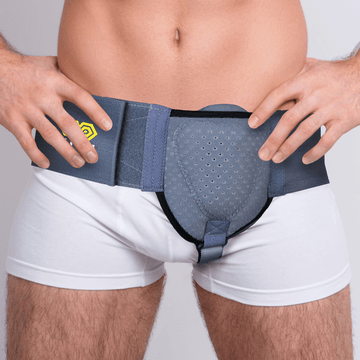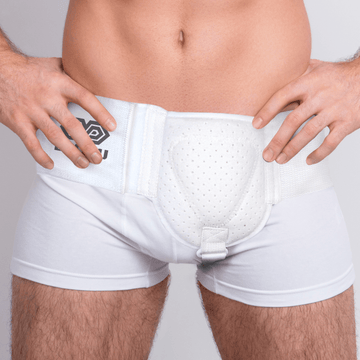 Product Description
The Inguinal Hernia Belt Mission: What Makes Us Different
Although there are many inguinal hernia supports available on the market today, most of them lack comfort, fit, and versatility. It may be uncomfortable and difficult to discuss inguinal, groin, testicular, and scrotal hernias, but they are far more common than most people realize. Approximately one in four men will suffer from a hernia during their lifetime. The incidence of inguinal hernias in men is up to 10 times higher than in women. This is why our mission is to create an inguinal hernia truss that is supportive, effective, and comfortable.
Don't let your inguinal hernia slow you down! Whether you are undergoing hernia surgery or recovering from a hernia procedure, our low profile inguinal hernia truss can provide you with effective pain relief and comfort. With our hernia support belts, you can maintain a comfortable lifestyle while reducing discomfort, enhancing recovery, and maintaining a comfortable lifestyle with all the support you need.

What is the purpose of the inguinal hernia support truss?

Hernia trusses are support garments designed to prevent protruding tissue from causing discomfort. A hernia truss can temporarily relieve your discomfort if you have an inguinal hernia. Although it is not a permanent solution, it greatly helps with pain management. Surgical treatment is most likely to be required.
The material is medical-grade and comfortable enough to wear under pants all day. With the adjustable straps, you can customize the compression and support to meet your specific needs.
What is a hernia?

Your abdomen is covered in layers of muscle and strong tissue that help you move and protect internal organs. A hernia is a gap in this muscular wall that allows the contents inside the abdomen to protrude outward. Typically, people with hernias describe mild pain, aching or a pressure sensation at the site of the hernia. The discomfort worsens with any activity that puts a strain on the abdomen, such as heavy lifting, running or bearing down during bowel movements.
What are the symptoms of a hernia?
A hernia in the abdomen or groin can produce a noticeable lump or bulge that can be pushed back in, or that can disappear when lying down. Laughing, crying, coughing, or physical activity may make the lump reappear after it has been pushed in. More symptoms of a hernia include:
Swelling or bulge in the groin or scrotum (the pouch that contains the testicles).
There is increased pain in the bulge area.
Having pain while lifting
Increase in the bulge size over time.
A dull aching sensation.
A sense of feeling full or signs of bowel obstruction.
Direct vs. Indirect Inguinal Hernia

There are two types of inguinal hernias: Direct: Develops over time due to straining and is caused by weakness in the abdominal muscles. Most common in adult males and rare in children. Indirect: Caused by a defect in the abdominal wall that will typically have been present since birth.
What's the Difference Between a Femoral Hernia and an Inguinal Hernia?
The main difference between a femoral hernia and an inguinal hernia is where the intestine is bulging from. Inguinal hernias are seen when the intestine slides through the opening of the inguinal canal. This canal is an natural opening that allows the spermatic cord and testicle to descend. In normal development, this canal should close tightly after the testicle descends, but sometimes a weak spot persists. Later in life, if stress is placed in that spot, part of the intestine can push through the weakened spot and create a bulge known as an inguinal hernia. Based on the physiology, inguinal hernias are more common among males.
Femoral hernias are found in the groin area also, but result from a different physical structure. Both the femoral artery and vein pass through the femoral canal, an opening between the abdominal floor and the upper leg. A natural weakness in that area can lead to the intestine bulging through. Femoral hernias are more common in women than men due to differences in bone structure in the pelvis.
Does this hernia support work for femoral hernias as well?

Yes, the padding should be placed directly over your hernia and the tension straps should be tightened accordingly if you have a femoral hernia.
Why should I use a hernia belt?
Surgery is the only way to fix a hernia and provide a lasting solution for the bulging and pain. Your doctor might recommend using a hernia belt, truss or brace as a "bridge" to surgery. This means you can wear the garment to provide symptom relief until it is time for hernia repair surgery.
If you have just had surgery, or if your hernia is not causing severe symptoms, your doctor may recommend delaying hernia repair surgery. This is sometimes called "watchful waiting." Your care team will monitor the hernia to notice any changes in symptoms or severity. During watchful waiting, your doctor may recommend wearing a hernia belt or brace if you are having mild pain.
Frequently Asked Questions About This Inguinal Hernia Truss
Q: This brace is designed to treat what conditions/injuries?
A: You can use this hernia belt either post-surgery or pre-surgery to provide constant, comfortable, and adjustable pressure for Umbilical, Inguinal and Femoral hernias.
Q: What is the hernia belt made of?
A: This hernia belt is made from nylon, cotton, and spandex.
Q: How do I wash my hernia belt?
A: Pads should be removed from pockets. Put the belt in the washing machine on delicate and wash it in cold water with mild detergent. Dry on low heat or let air dry completely before reapplying.
Q: How do I choose a size?
A: Measure the circumference of your hips in inches using a soft/flexible tape measure. . If your hip circumference is between 33.5-45", choose S-M. If your hip circumference is between 45.5-56", choose L-XL.
Q: Can a woman use the hernia belt?
A: Yes, this belt can be used by anyone who has a hernia..
Q: Can I wear the hernia belt while I exercise or play sports?
A: Yes, the extra strong fasteners will ensure that the belt remains in place during exercise.
Q: Is the hernia belt comfortable?
A: With the adjustable fasteners, you can customize the fit to ensure that you are comfortable and secure.
Q: Can you see the hernia belt under my clothes?
A: When worn under clothing, the belt is virtually undetectable due to its discreet design.
Q: Is the hernia belt latex-free?
A: Yes, the hernia belt is latex-free.