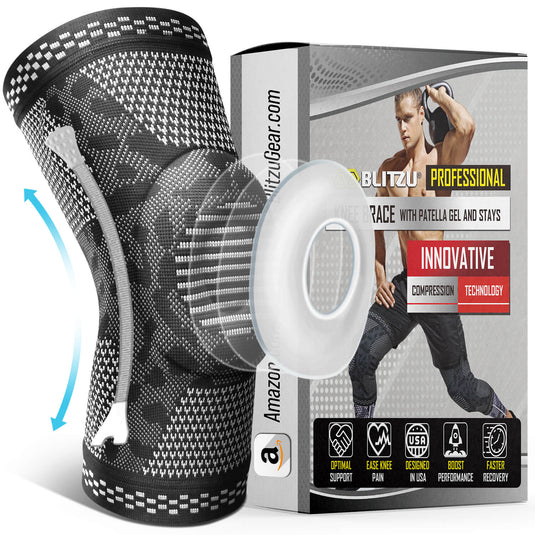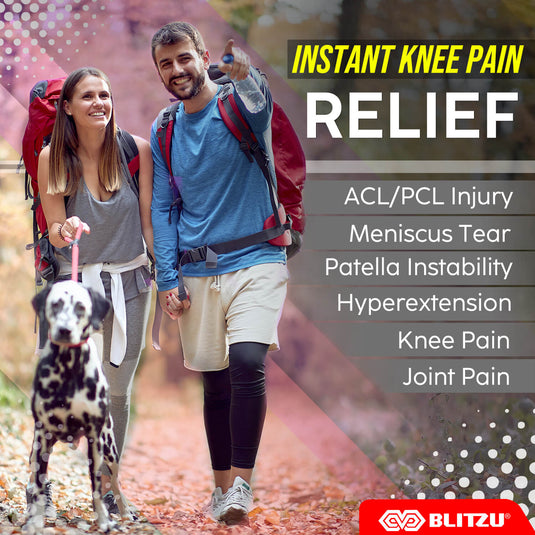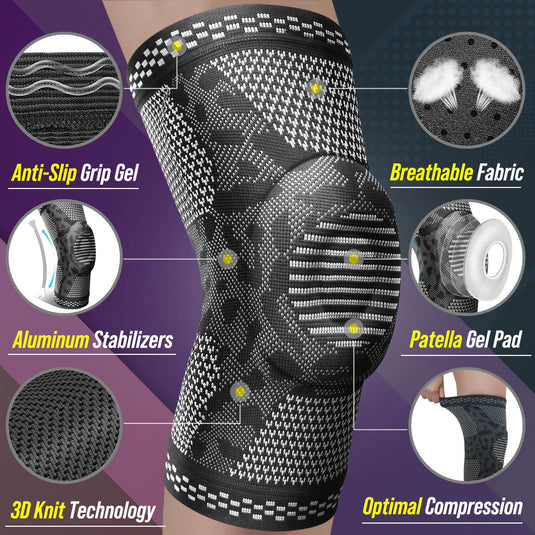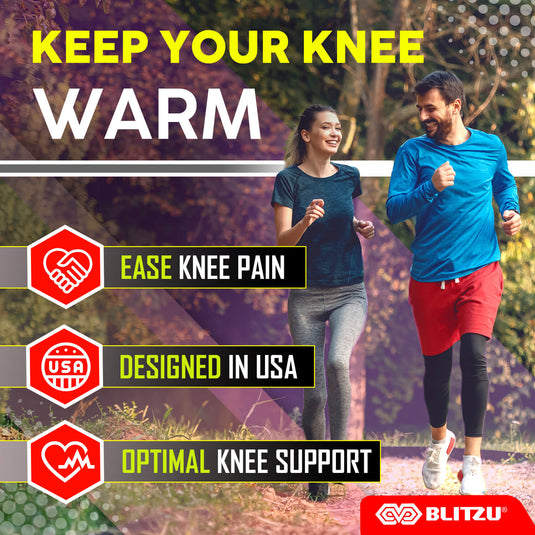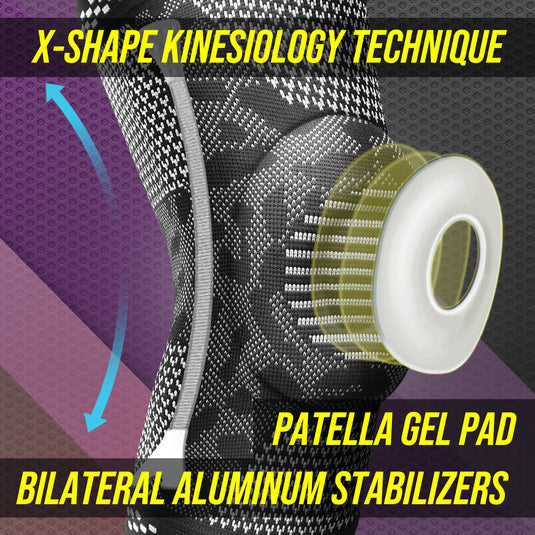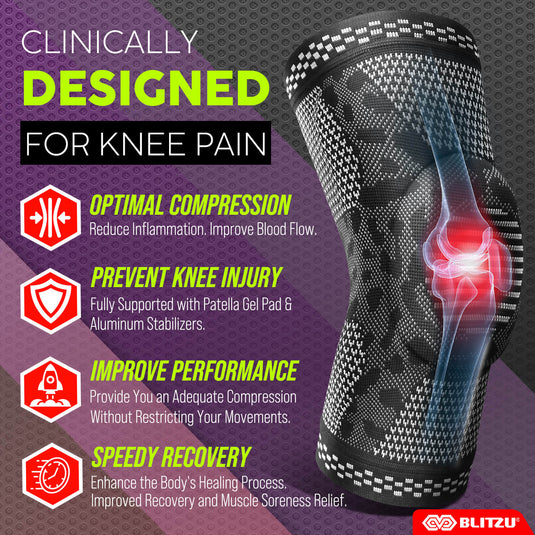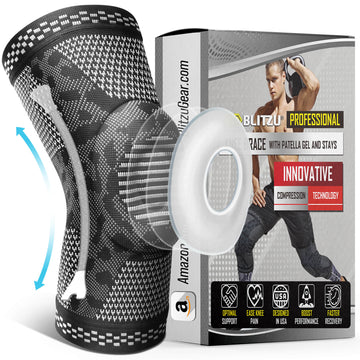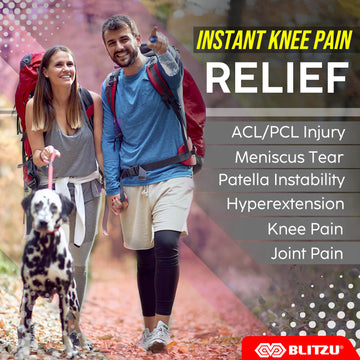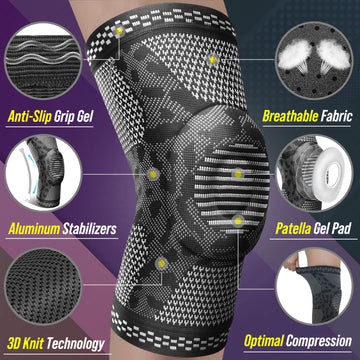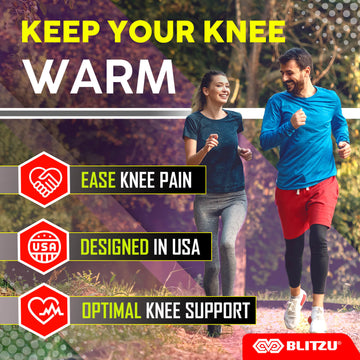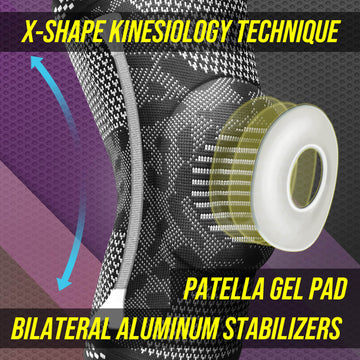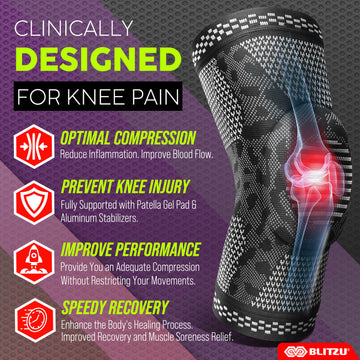 Product Description
The Professional™ Knee Brace features a Patella Gel Pad Anatomically Contoured to Protect and Fit Your Kneecap, with Bilateral Aluminum Stabilizers on Both Sides of Your Knee to Provide Maximum Stability. The Professional™ Knee Brace is Scientifically Proven to Improve Blood Flow and Boost the Healing Process to Reduce Knee Soreness and Recover More Quickly.
What is a knee brace?
People who suffer from knee pain or discomfort wear knee braces. This brace is designed to stabilize (secure and support) the knee in order to prevent further injury.

When do people wear a knee brace?
Knee braces may be worn in the following circumstances:
While recovering from surgery
While playing sports
To relieve pain from a knee injury
To relieve arthritis pain
The Benefits of Wearing Knee Brace:
Support and Control
This is particularly relevant if you're active or into sports. These activities can put a lot of pressure on your knee joints and a knee brace can help align and support the different parts of your knee, allowing it to perform better and protecting it from injury.
Compression
A knee brace also compresses the knee, which increases the temperature of the joint. This helps increase blood flow and boost healing after a knee injury.
Pain Reduction
Arthritis is one of the most common causes of chronic knee pain, and it can negatively affect every aspect of your daily life. Studies have shown that wearing a compression knee brace can help to reduce your pain levels, allowing you to resume your daily activities in comfort. knee brace can also help minimize pain after injury.
Boost Performance
The Professional™ Knee brace is one of the most popular gear among runners and athletes. They are constructed from high-quality elastic, lightweight, and breathable materials that give athletes a push, enabling them to move quickly and perform their workouts effectively. 

Features:
Knee Pain Relief - BLITZU Knee Brace Is an Excellent Pain Reliever, Joint Stabilizer, and Injury Protector Which Helps Prevent and Heal ACL, PCL, MCL Injuries, Medial/lateral Instability, Hyperextension, Patella Instability, Meniscus Injuries, and Ligament Sprains.

No Itching or Allergies – Unlike Other Knee Sleeves, the BLITZU Knee Sleeve Is Made of High-quality Breathable Fabric That Keep Your Knee Fresh and Dry 24/7 So You Won't Have to Worry About Allergies or Itchiness. The Premium Material Provides Extra Reinforcement Without Sacrificing Comfort. The Anti-slip Silicone Waves on the Top Ensure a Snug Fit, No More Sliding Down or Bunching.

Reinforced Stability- Featuring a Patella Gel Pad Anatomically Contoured to Fit Your Kneecap, Along With Bilateral Aluminum Stabilizers on Both Sides of Your Knee, You Will Experience Optimal Pressure That Will Support and Stabilize Your Knees. Our Knee Brace Effectively Disperses Pressure, Keeping Your Knee Warm and Lubricating the Joint.

Optimal Comfortable Compression - Well-balanced Compression and Comfort. These Knee Braces Disperse the Pressure and Improve Circulation Around Your Knee Area and Provide You an Adequate Compression Without Restricting Your Movements. Ideal for Runners, Hikers, Bikers, Weightlifters, Doing Exercise, Yoga, Basketball, Volleyball, Football & More!

A Trusted Medical Equipment- Designed and Engineered in New York, USA. The BLITZU Knee Brace With Ergonomic Design Fits Snugly to Your Leg and Gives the Same Support as Osteoarthritis Unloader Knee Braces, but Is Much Less Bulky. Fits Left and Right Knee, Universal for Men and Women.

Speedy Recovery – Our Knee Brace Is Scientifically Proven to Increase Blood Flow and Enhance the Body's Healing Process for Improved Recovery and Muscle Soreness Relief.

Maximum Performance - Our Knee Brace Optimizes Performance During and After Activity by Preventing Potential Injury and Enhancing Performance During High-intensity Workouts, Training, Sports & Exercise.
Frequently Asked Questions About This Knee Brace
Q: This knee brace is designed to treat what conditions/injuries?
A: This knee brace is suitable for all types of knee pain, including arthritis, tendonitis, knee strains, ligament injuries, sports support, and recovery compression.
Q: What are the benefits of this knee compression brace?
A: With this athletic knee support, you will not only be able to alleviate sore knee pain, but you will also be protecting yourself from further injury as you recover and begin to build your strength again. It reduces swelling, stabilizes, and provides additional support as needed.
Q: Is this compression knee brace suitable for everyone?
A: This knee support brace is available in sizes S to XL, fitting a wide variety of adults including men and women, teenagers, and children.
Q: Is this knee support brace sold in pairs?
A: There is one knee brace in each package. You can wear it on either your left or right knee.
Q: How should I choose a size?
A: Check out our sizing chart above to determine your size.
Q: How often should I wear it?
A: You can wear the knee brace comfortably while sitting, standing, and participating in physical activities throughout the day.
Q: Is this knee brace latex-free?
A: Yes, this knee brace is latex-free.
Q: Can it be machine washed?
A: Yes. Machine wash in cold water with a mild detergent. Let the product air dry completely before reapplying. Avoid using high temperatures when washing or drying.