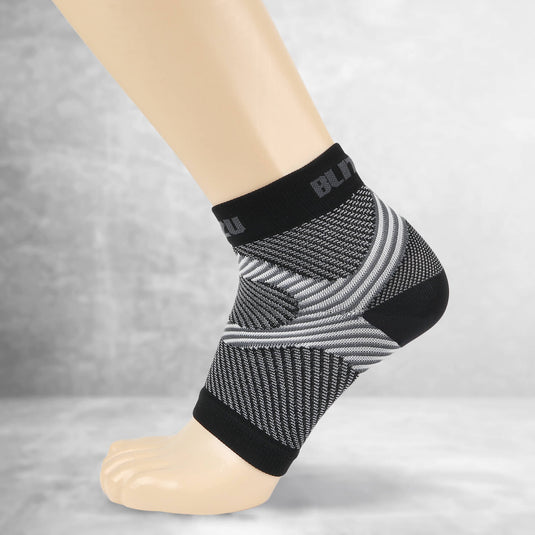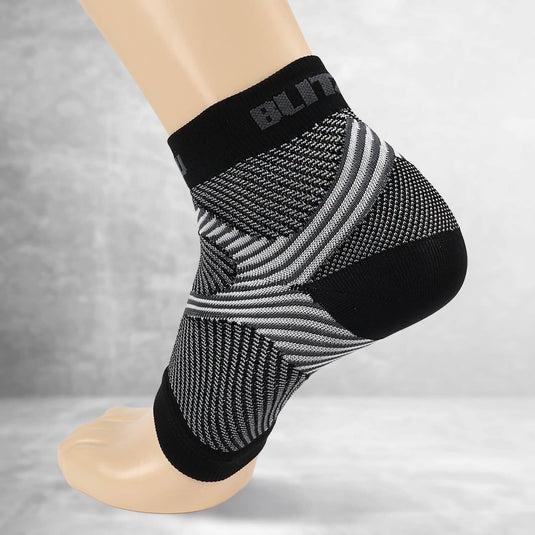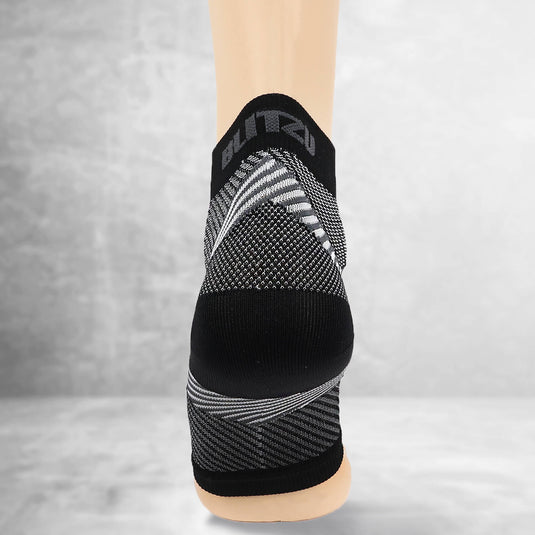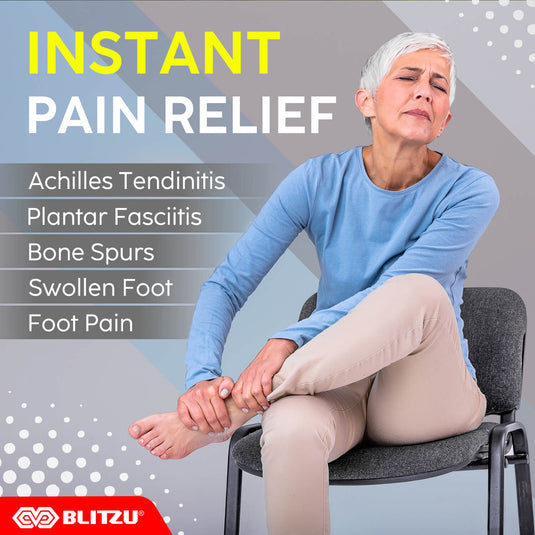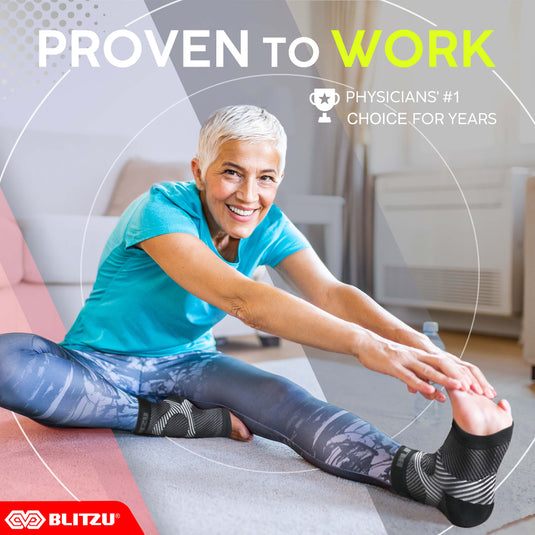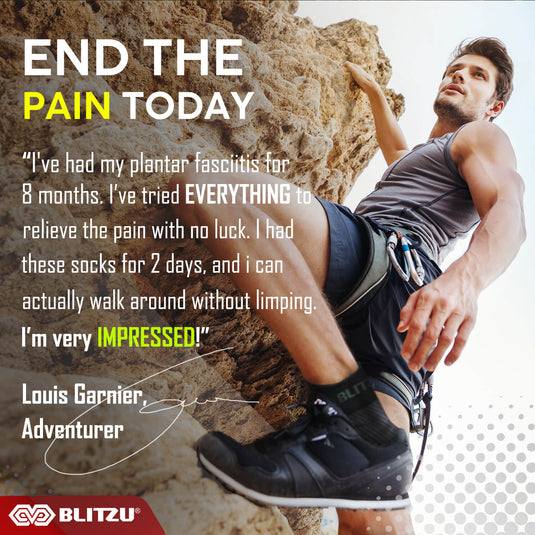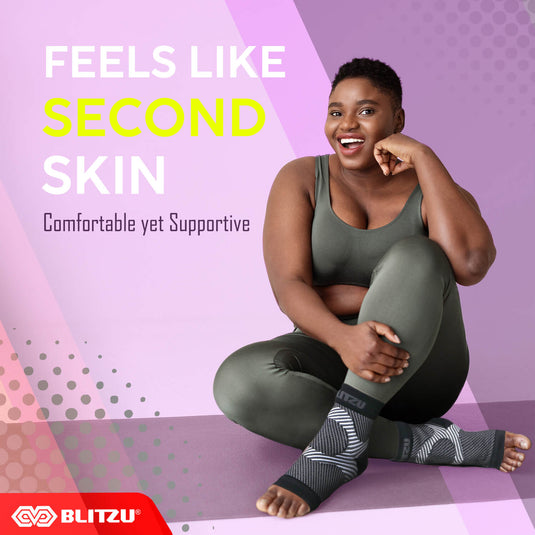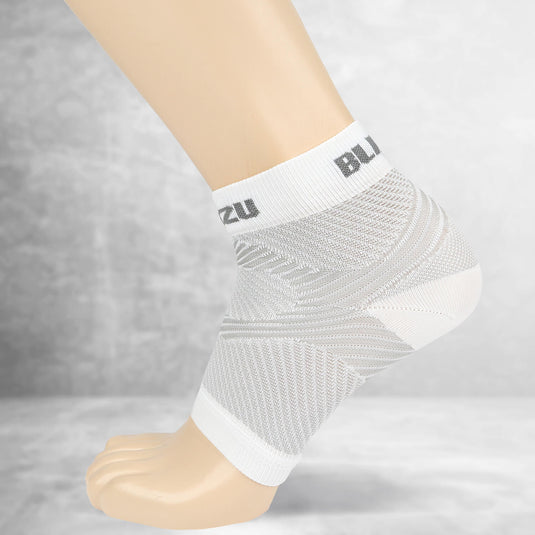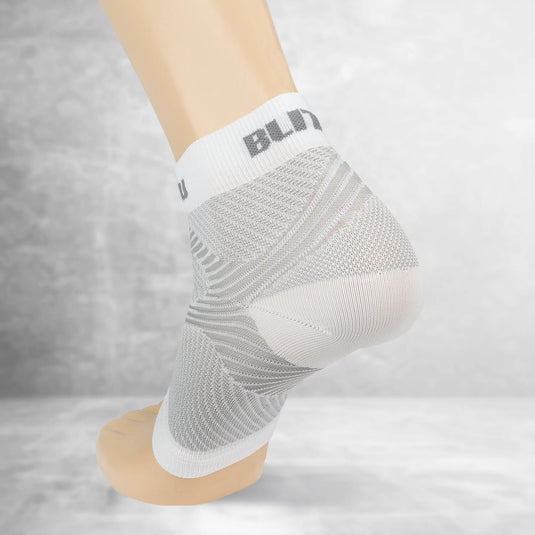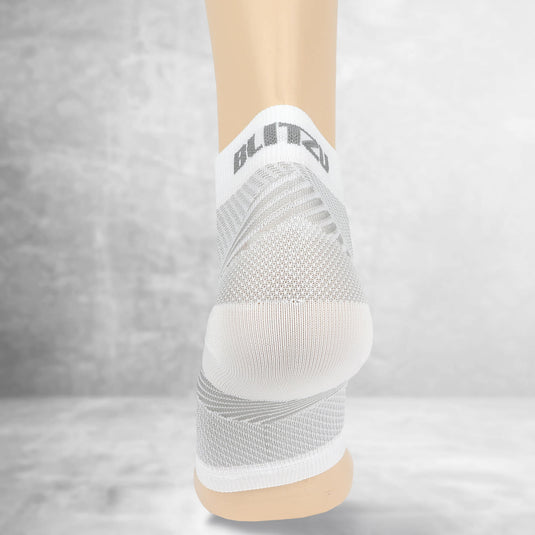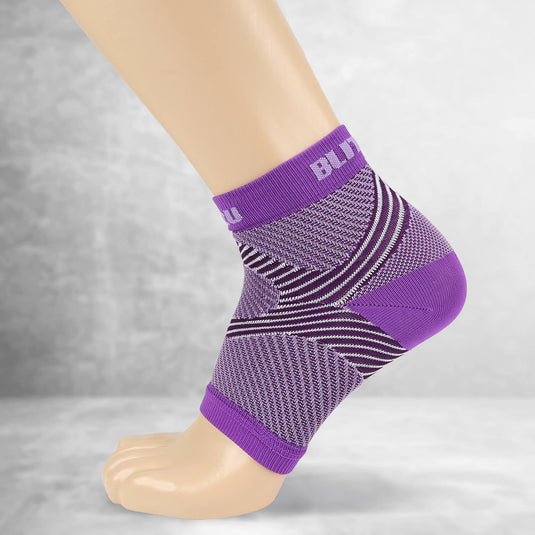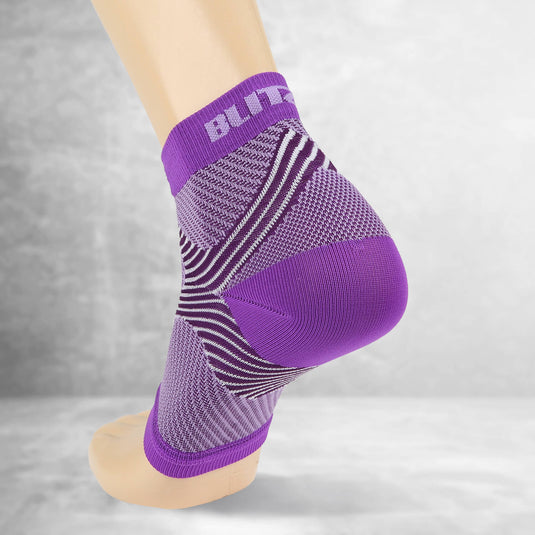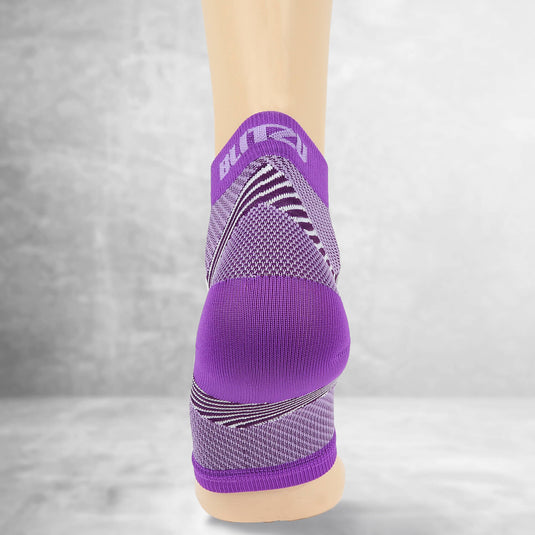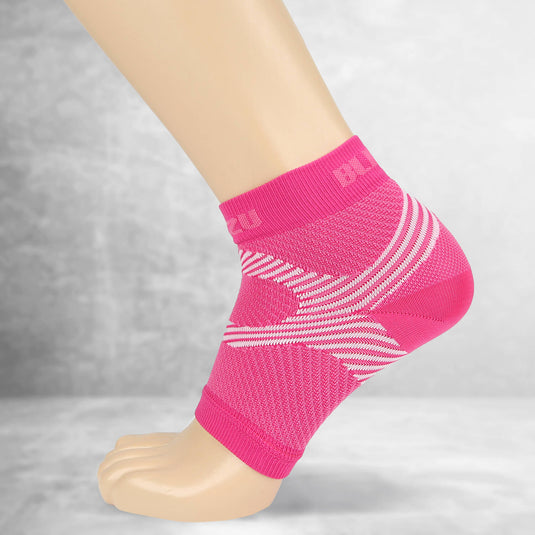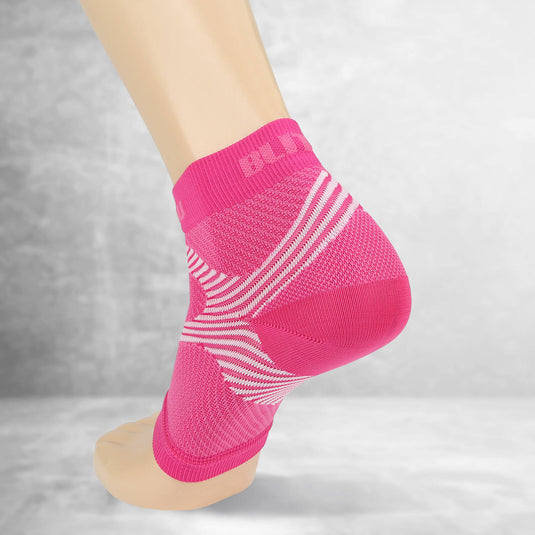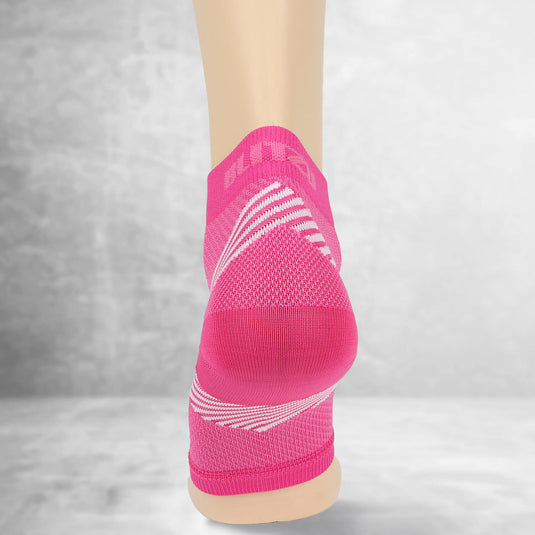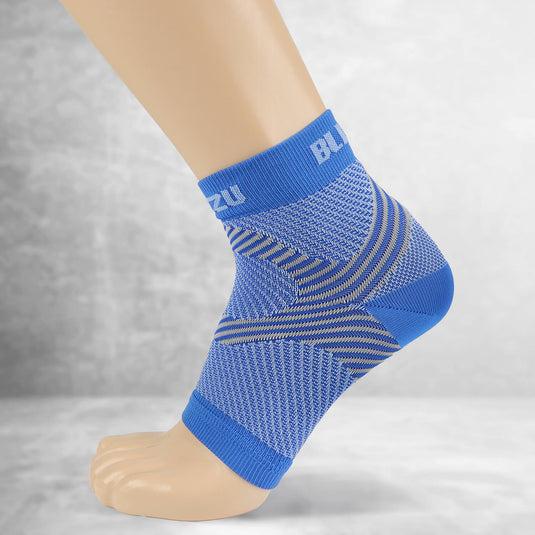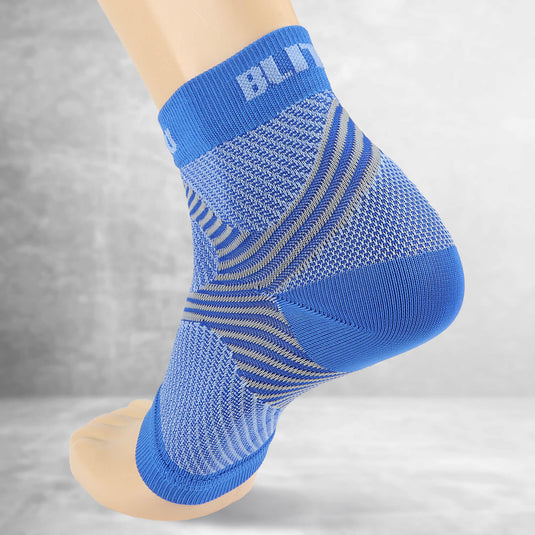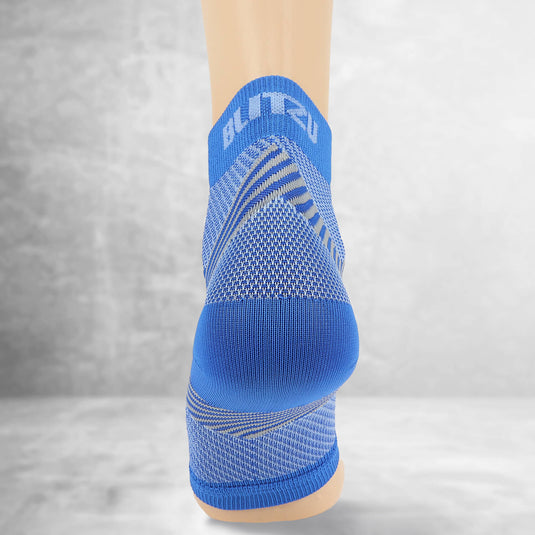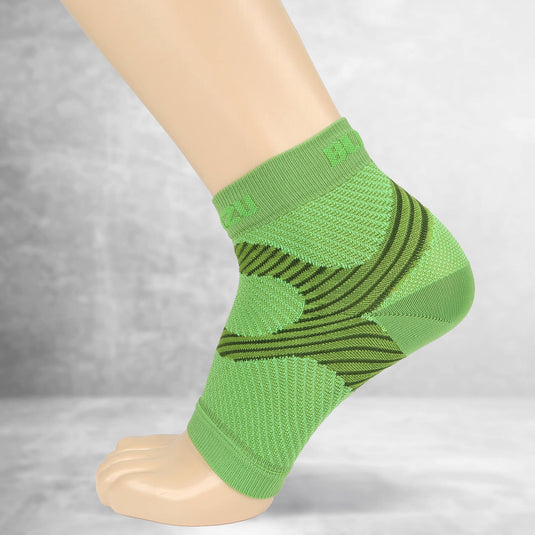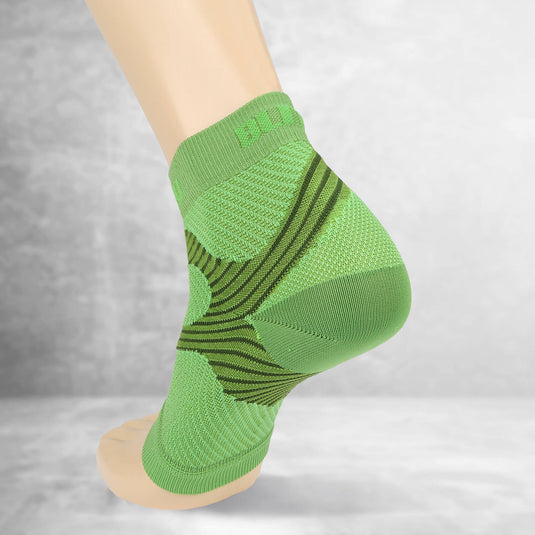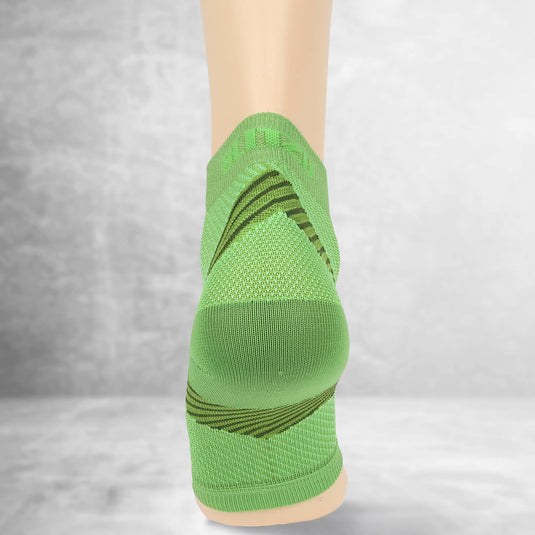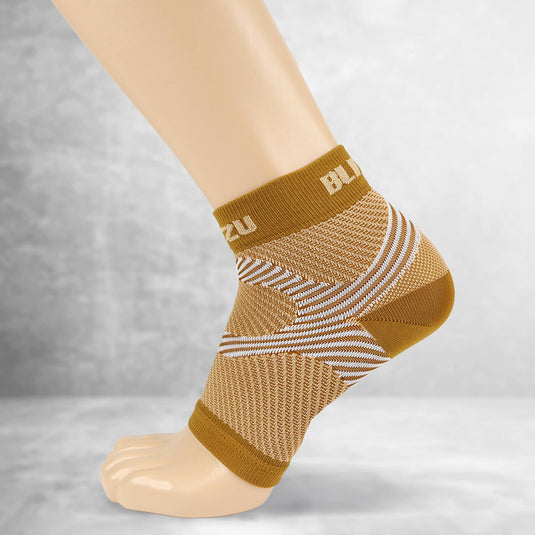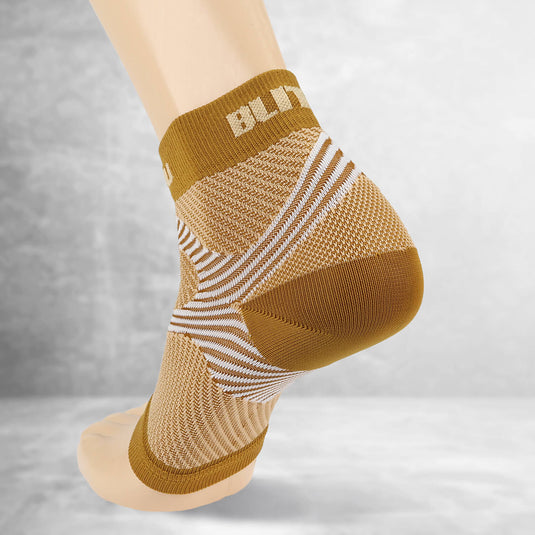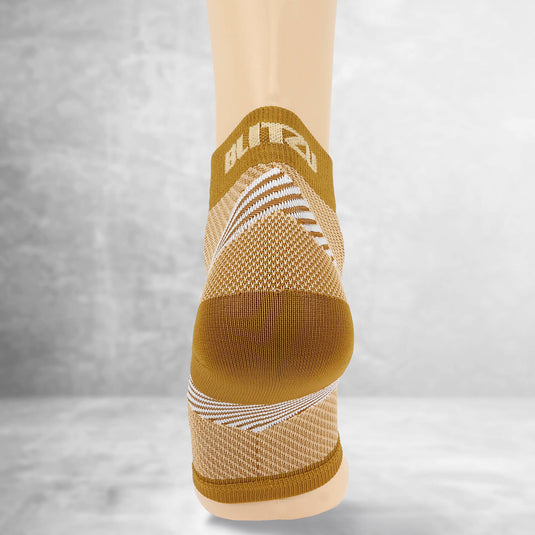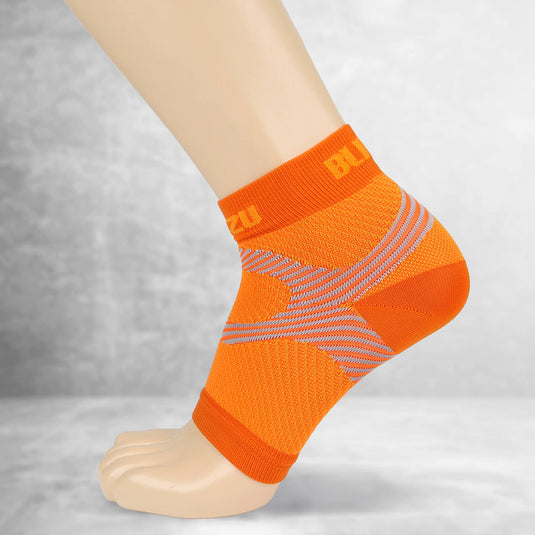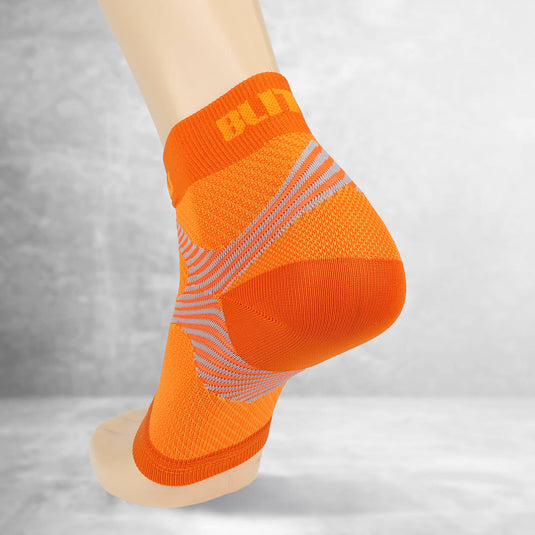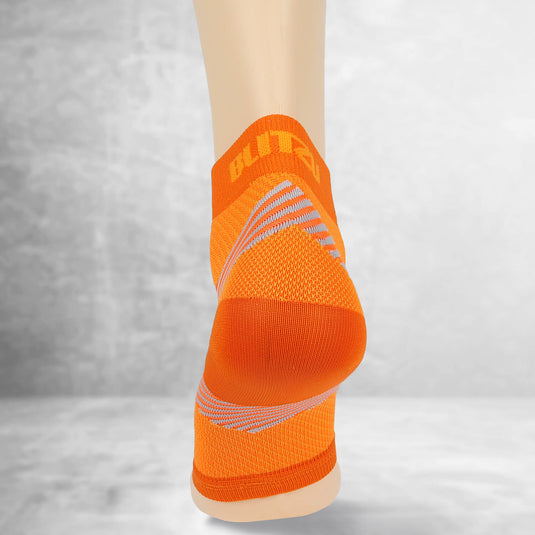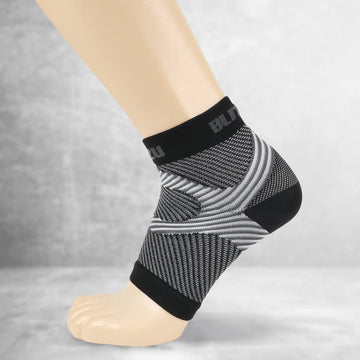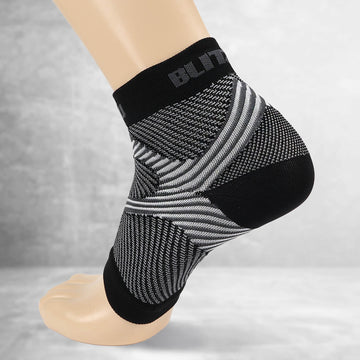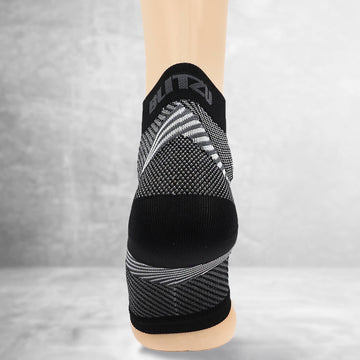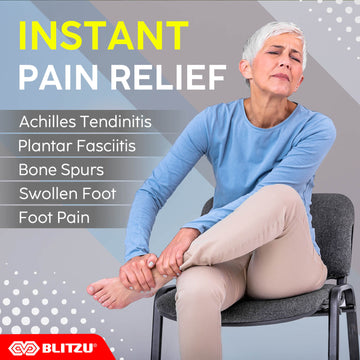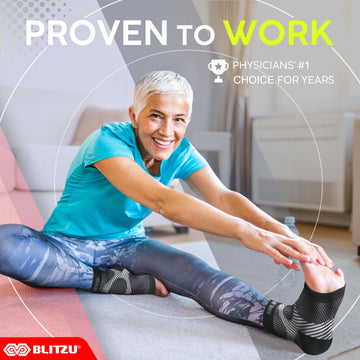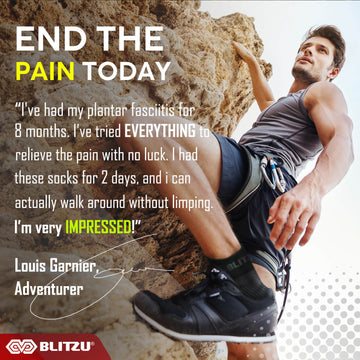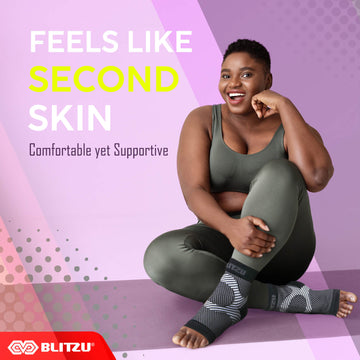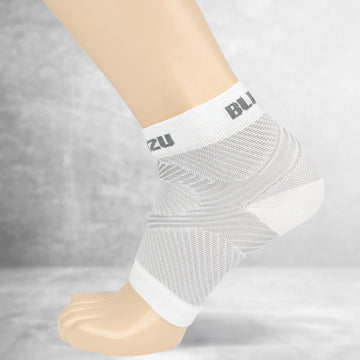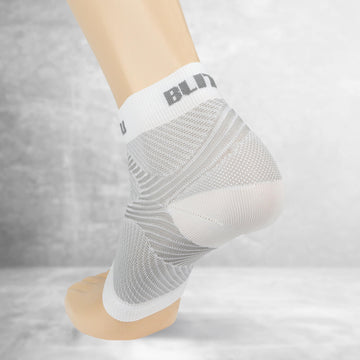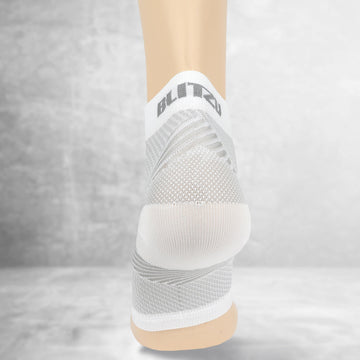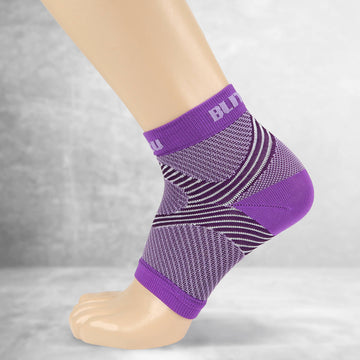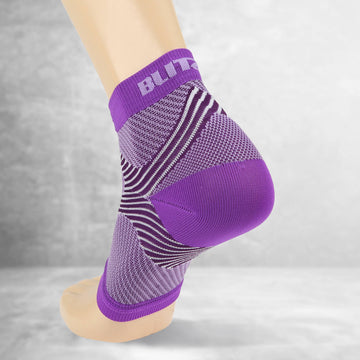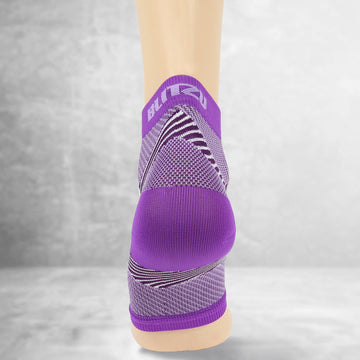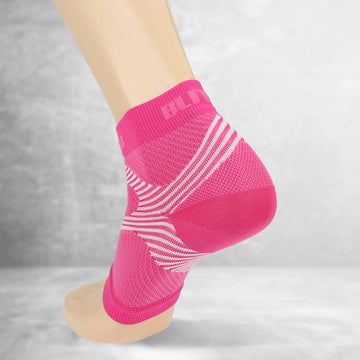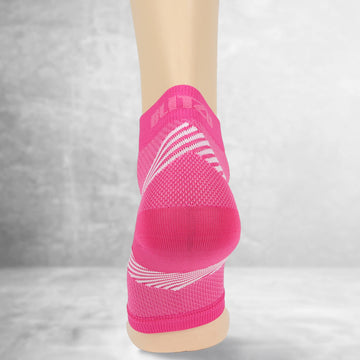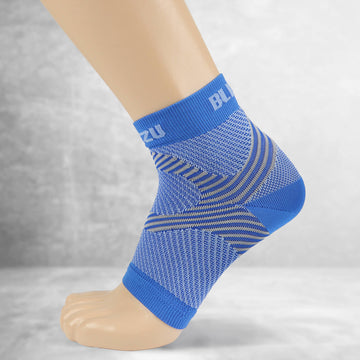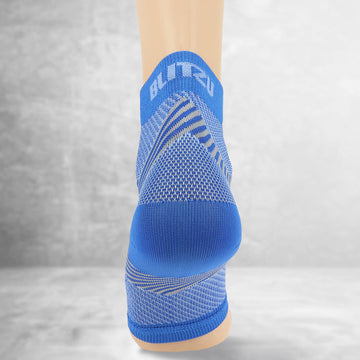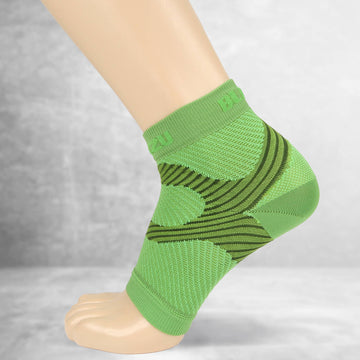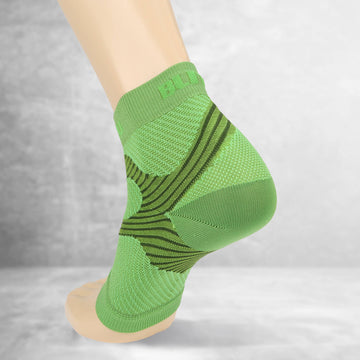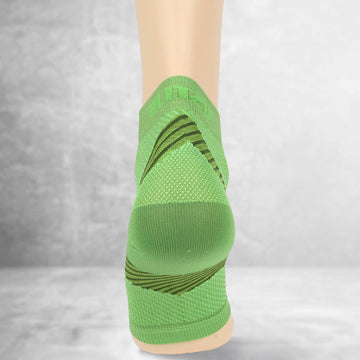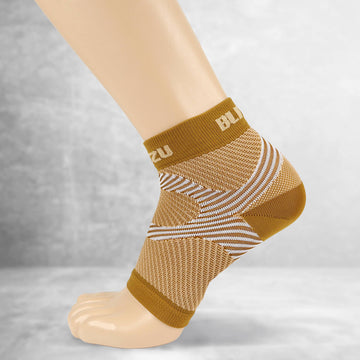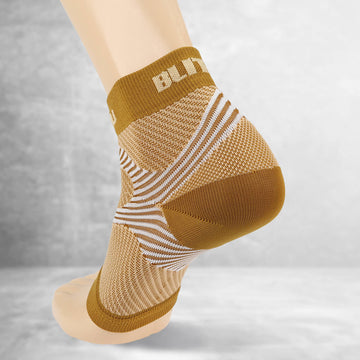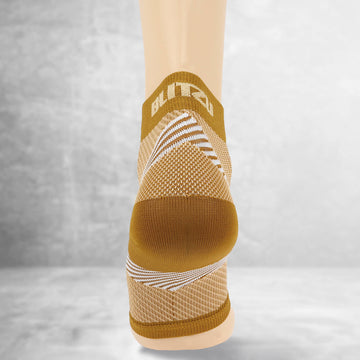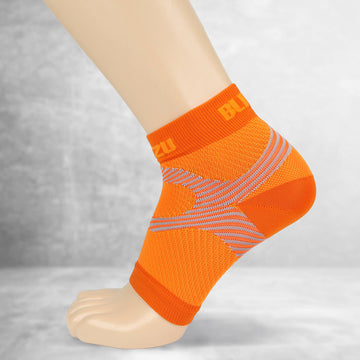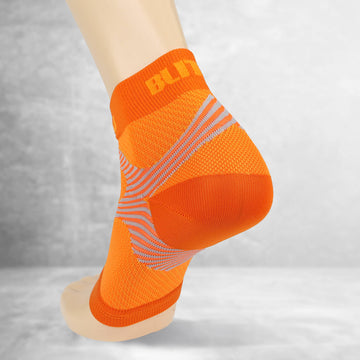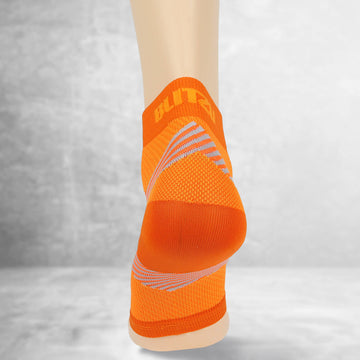 Product Description
The innovative kinesiology taping technique provides support, stability and pain relief for anyone suffering from plantar fasciitis, arthritis, bursitis, sprains, muscle fatigue, stress fractures and other foot injury conditions. These compression socks will make you feel more comfortable, energized, and confident in staying on your feet while working, traveling, or playing! Whether you're a nurse, runner, or have occasional leg pain, our sleeve is all you need.
Why Do I Need These Ankle Sleeves?
Ankle compression sleeves are designed for compression therapy. They apply pressure to your ankles and legs while protecting and offering support to keep you in the game. The pressure applied promotes blood flow from your legs to your heart, minimizing swelling.
There are many types of ankle injuries: ankle sprains, strains, and fractures. Ankle injuries can be frustrating, and it can take up to 4 months to recover completely. Compression ankle sleeves help alleviate the pain from putting weight on the injured foot and help improve performance and balance during physical activities.
How Can These Foot Sleeves Help You?
Alleviate Foot Pain

Support your Ankle

Reduce Plantar Fasciitis

Eliminate Bone Spurs

Eliminate Varicose Veins

Prevent Achilles Tendon

Prevent Edema

Decrease Swelling in Lower Legs

Prevent Muscle Strain & Injury

Improve Blood Circulation

Speed up Recovery from Injury

Boost your Performance
Features:
Relieves Foot Pain: Instant foot, arch and ankle pain relief from plantar fasciitis, arthritis, bursitis, sprains, muscle fatigue, stress fractures and more! Our compression socks will make you feel more confident in staying on your feet and avoiding muscle cramps and pain while you work, travel, or play! Whether you're a nurse, runner, pregnant, or simply have occasional leg pain, our sleeve is all you need.

Kinesiology taping technology: Patent and designed in New York, the embedded kinesiology strips on the compression socks provide support, stability and pain reduction. You'll be able to naturally alleviate pain and recover from foot injuries using the same kinesiology technique shared by doctors, chiropractors, and physical therapists.

Speed Up Recovery: Leave the ice and pain medications at the door. Fight pain, recover and get back in the game naturally. Our footless compression socks activate your body's natural pain-relieving mechanisms and provide targeted compression to your foot, act as a support system to the fascia ligament, reduce inflammation, speed up the healing process, and stabilize your feet to prevent unwanted injuries.

Premium Grade Compression: Not all compression socks are the same; most don't fit properly and don't work well. With our plantar fasciitis socks, you will be assured to receive a comfortable fit with a true graduated compression strength of 20-30mmhg, which can help alleviate foot pain and swelling while enhancing your performance.

Proven to work: Feel the difference instantly! Whether you're an elite athlete, or an active grandparent, our compression socks will support your feet 24/7. This workout-friendly gift will help you lose weight and get in shape and is ideal for walking, running, dancing, or standing. It makes the perfect stocking stuffer and gift for your loved ones this holiday season.

Strong Compression in a Thin Sleeve: Pain relief from arthritis, sprains, muscle fatigue, stress fractures in a slim, breathable, soft fabric compression socks 20 - 30mmhg. For people that want strong compression. Our unique manufacturing process provides tight fit comfort around tendons and muscles to improve blood circulation and reduce inflammation. Helps with edema treatment, bunion and bursitis while providing support and stability.

No Slip, Fit for Any Activity: Stay comfortable in the game all day and night. Baseball, crossfit, running, basketball, soccer, walking, hiking, tennis, volleyball, golf, kickboxing, gymnastics, exercise workout, martial arts, dance, cycling or any athletic fitness sport.
Frequently Asked Questions About This Neuropathy Socks
Q: These compression socks is designed to treat what conditions/injuries?
A: They are suitable for foot or ankle pain caused by diabetic neuropathy, gout arthritis, plantar fasciitis, or other types of arthritis.
Q: What are the benefits of these neuropathy socks?
A: With these lightweight socks sleeves, your foot and ankle will be wrapped in soothing, comfortable compression, which will relieve pressure on injured nerves and improve blood flow circulation.
Q: Are these compression socks suitable for everyone? 
A: This product is available in sizes S-M to XXL, fitting a wide variety of adults including men and women, teenagers, and children.
Q: Are these socks sold in pairs? 
A: Yes! There are two socks in each package. They can be worn as a pair or separately based on your needs.
Q: How should I choose a size? 
A: Check out our sizing chart above to determine your size.
Q: How often should I wear it? Can I wear these neuropathy socks while sleeping?
A: You can wear them during the day or at night, but do not wear them for longer than 12 hours at a time.
Q: Are these compression socks latex-free?
A: Yes, these compression socks are latex-free.
Q: What is the material of the product?
A: They are made of nylon and spandex, and they have a compression level between 20 and 30 mmHg.
Q: Can it be machine washed?
A: Yes. Machine wash using a mild detergent in cold water. Let the product air dry completely before reapplying. Avoid using high temperatures when washing or drying.