How Bunion Support Sleeves Can Alleviate Pain and Promote Foot Health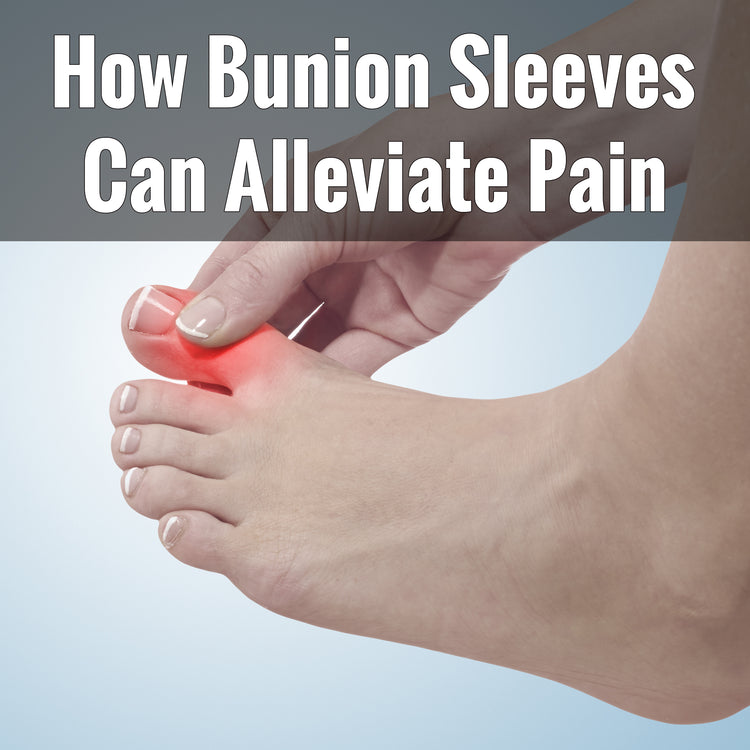 Bunions can be a painful and uncomfortable condition that affects millions of people worldwide. They often cause swelling, redness, and tenderness around the base of the big toe, making it difficult to wear regular shoes and carry out daily activities. Fortunately, bunion support sleeves offer an effective and non-invasive solution to alleviate pain, provide support, and promote overall foot health. In this article, we will explore the benefits of bunion support sleeves and how they can help you find relief from bunion discomfort.
What is a Bunion Support Sleeve?
A bunion support sleeve is a specialized foot sleeve or brace designed to provide relief and support to individuals suffering from bunions. It is typically made of a soft, stretchy material such as neoprene, which offers compression and gentle pressure to the affected area. The sleeve is designed to be worn over the foot, with a separate compartment to accommodate the bunion, providing cushioning and support.
Alleviating Pain and Discomfort:
One of the primary benefits of using a bunion support sleeve is the alleviation of pain and discomfort associated with bunions. The compression and gentle pressure exerted by the sleeve help to reduce swelling, inflammation, and pressure on the bunion. This can result in immediate relief, allowing individuals to go about their daily activities with less pain and discomfort.
Correcting Toe Alignment:
Bunion support sleeves are also designed to promote proper alignment of the toes. By gently repositioning the affected toe, the sleeve helps to prevent further deformity and restricts the progression of the bunion. Over time, consistent use of a bunion support sleeve can help slow down the development of the bunion and even prevent it from worsening.
Supporting the Arch and Foot:
In addition to targeting the bunion itself, support sleeves also provide overall foot support. They are often designed with additional arch support, which helps to distribute the body weight evenly across the foot. By reducing excessive pressure on the bunion and providing stability to the foot, these sleeves can help alleviate pain caused by walking or standing for long periods.
Comfort and Convenience:
Bunion support sleeves are typically designed to be lightweight, breathable, and discreet, allowing them to be worn comfortably throughout the day. They are usually thin enough to fit into most types of shoes, enabling individuals to continue their regular activities without restrictions. Additionally, the sleeves are often adjustable, allowing for a personalized fit and ensuring maximum comfort.
Prevention and Post-Surgical Recovery:
Bunion support sleeves can also be beneficial for individuals who have not yet developed bunions but have a family history or are prone to the condition. By wearing a bunion support sleeve preventively, it is possible to reduce the risk of developing bunions and other foot problems in the future.
Furthermore, bunion support sleeves can aid in the recovery process after bunion surgery. They provide gentle compression and support to the healing area, promoting proper alignment and reducing post-operative discomfort.
Conclusion:
Bunion support sleeves offer a non-invasive, convenient, and effective solution for individuals suffering from bunions. By providing pain relief, promoting toe alignment, and offering overall foot support, these sleeves can significantly improve the quality of life for those dealing with bunion discomfort. If you are struggling with bunions, consider incorporating a bunion support sleeve into your daily routine to alleviate pain and support your foot health. However, it's always recommended to consult with a healthcare professional for a proper diagnosis and personalized advice.