Toe Walking Brace: The Ultimate Solution for Correcting Toe Walking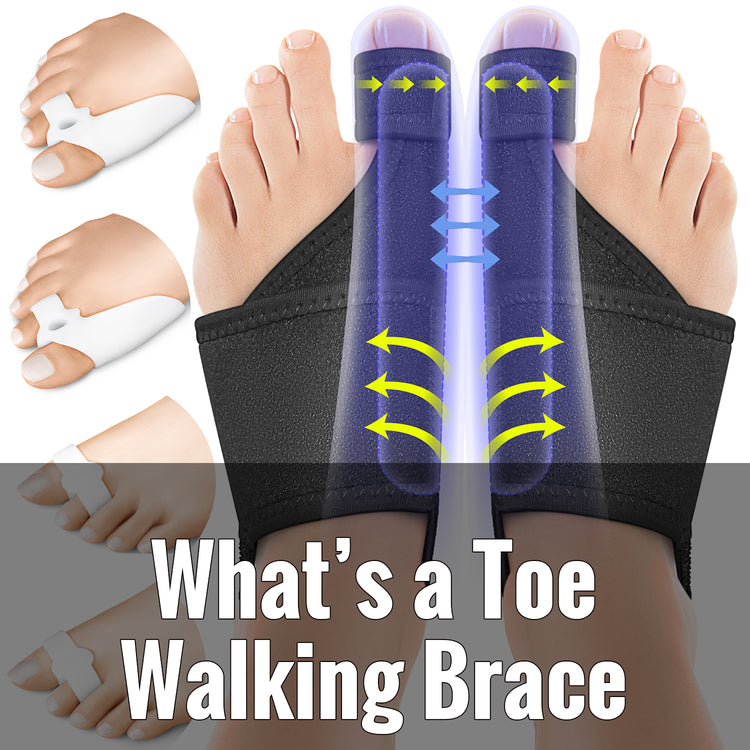 Toe walking, a condition characterized by walking on the balls of the feet rather than with the heels touching the ground, can cause discomfort and affect an individual's gait pattern. Fortunately, there are effective treatment options available, with one notable solution being the toe walking brace. In this article, we will explore the benefits, features, and usage of a toe walking brace, highlighting its effectiveness in correcting toe walking and improving mobility.
Understanding Toe Walking
Toe walking is a condition commonly observed in children, but it can also affect adults. It may be caused by various factors such as muscle tightness, neurological disorders, or habitual behavior. If left unaddressed, toe walking can lead to muscle imbalances, difficulty with balance, and potential long-term complications. However, with the right intervention, individuals can overcome this issue and restore a normal walking pattern.
Introducing the Toe Walking Brace
The toe walking brace is a specialized orthotic device designed to promote proper foot alignment and discourage toe walking. It is typically made from lightweight and durable materials, ensuring comfort and ease of use. This brace provides support to the foot and ankle, facilitating correct weight distribution and encouraging the heels to touch the ground during walking. By gently realigning the foot, the toe walking brace assists in retraining the muscles and promoting a more natural gait.
Benefits of Using a Toe Walking Brace
Correcting Walking Pattern: The primary benefit of using a toe walking brace is its ability to correct the walking pattern. By providing a consistent reminder to the wearer to place their heels on the ground, it helps break the habit of toe walking and encourages a more typical gait.

Muscle Strengthening: Regular use of the toe walking brace engages the appropriate muscles required for proper walking, thereby strengthening the lower leg muscles, including the calves and ankles. This gradual muscle strengthening can contribute to improved balance and stability over time.

Enhanced Mobility: Individuals who have struggled with toe walking often experience limited mobility. The toe walking brace addresses this issue by facilitating a more natural walking motion, allowing users to move with increased confidence and freedom.

How to Use a Toe Walking Brace
Using a toe walking brace is a straightforward process. It typically involves the following steps:
Consultation: Consult a healthcare professional, such as a podiatrist or orthopedic specialist, to determine the suitability of a toe walking brace for your specific needs.

Fitting: Ensure the toe walking brace fits snugly and comfortably around the foot and ankle. Adjustments may be necessary to achieve the optimal fit.

Gradual Wear: Begin by wearing the brace for short periods during daily activities and gradually increase the duration as advised by your healthcare professional. This approach allows the body to adapt gradually and minimizes discomfort.

Regular Monitoring: Regularly visit your healthcare professional to monitor progress and make any necessary adjustments to the brace or treatment plan.
Conclusion
The toe walking brace is an effective tool for correcting toe walking and improving mobility. By promoting proper foot alignment and encouraging a normal walking pattern, it helps individuals overcome the challenges associated with toe walking. If you or your child are struggling with toe walking, consult a healthcare professional to explore the option of using a toe walking brace and take the first step toward achieving a more natural gait and enhanced mobility.
Remember, effective treatment requires patience and consistency. With the right support and intervention, toe walking can be successfully corrected, allowing individuals to move forward with confidence and improved overall well-being.