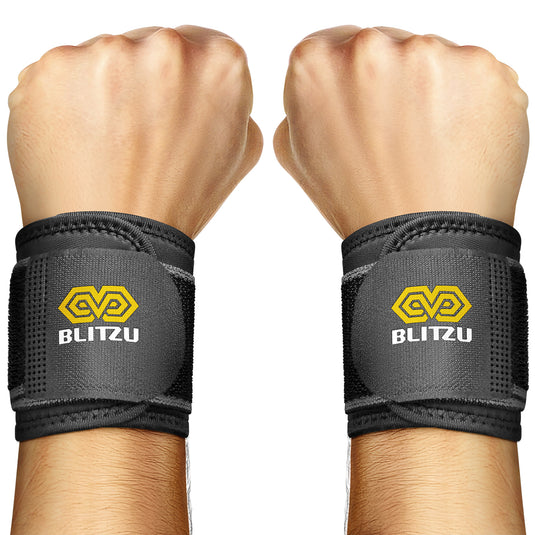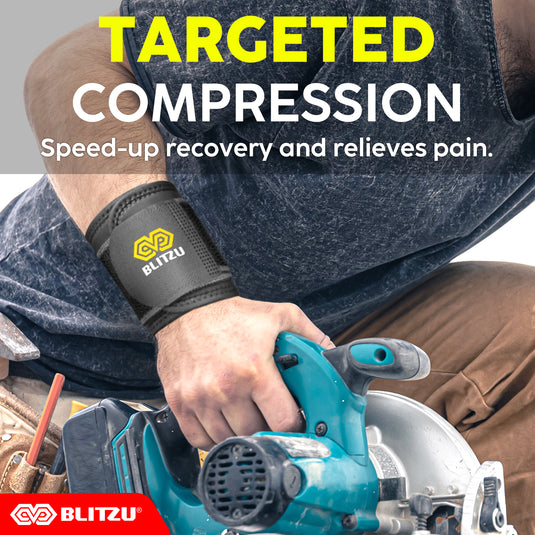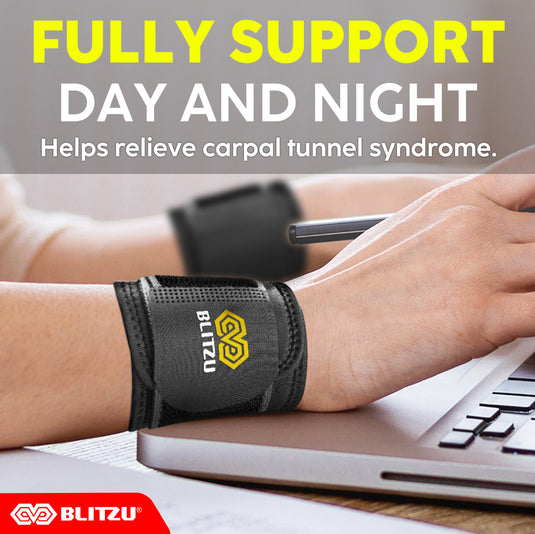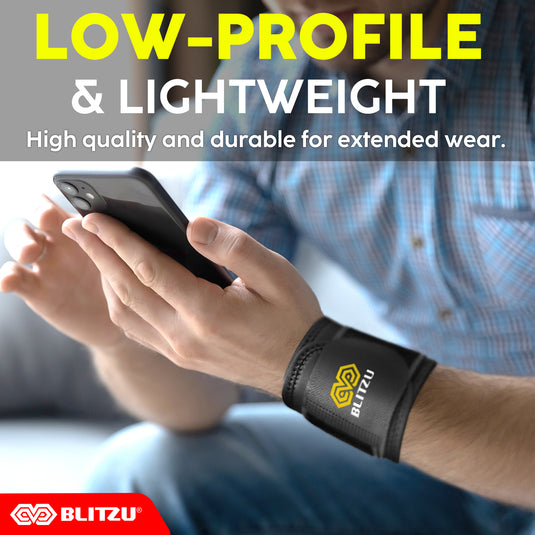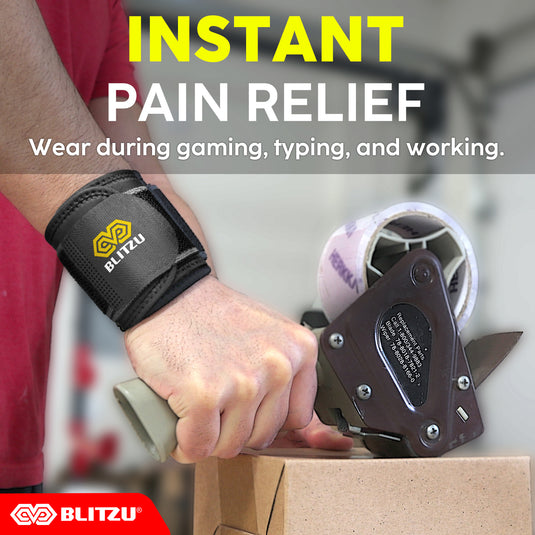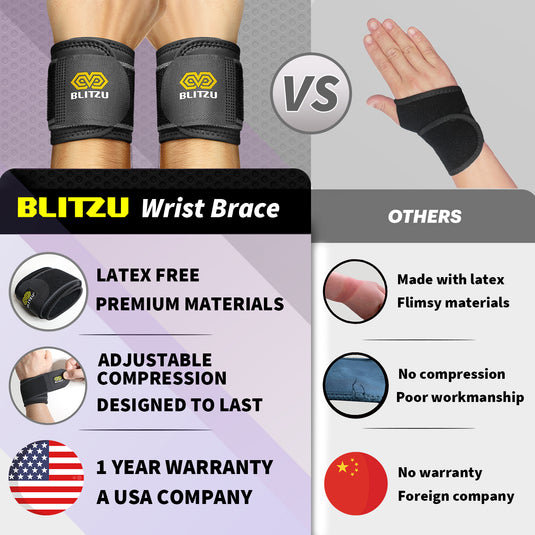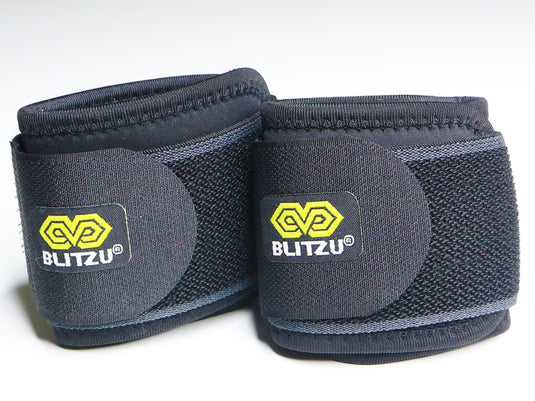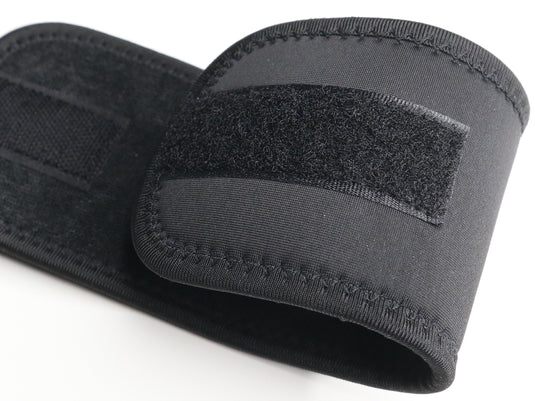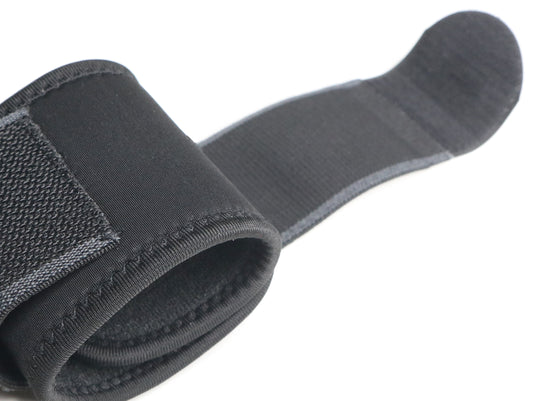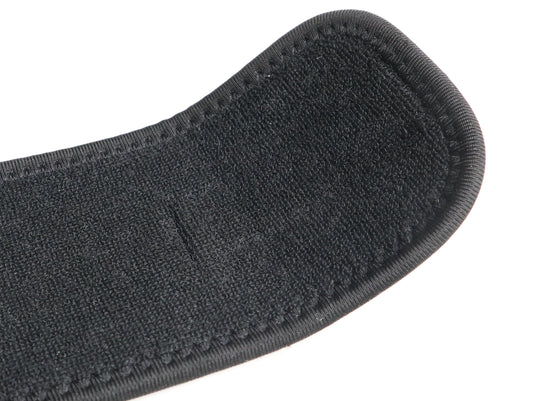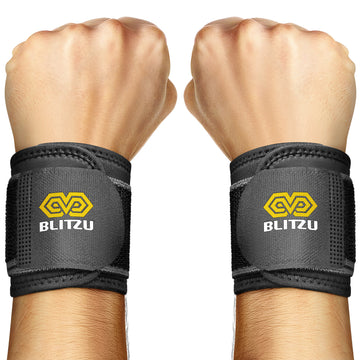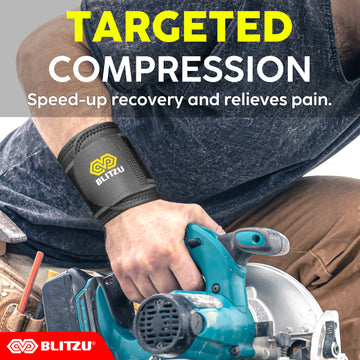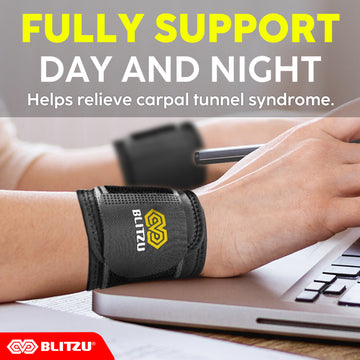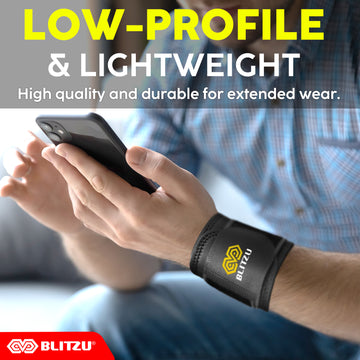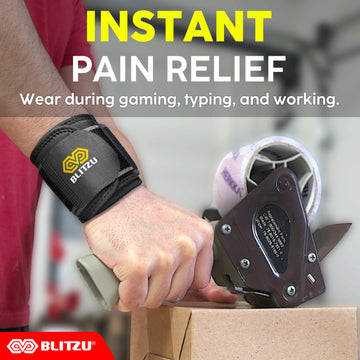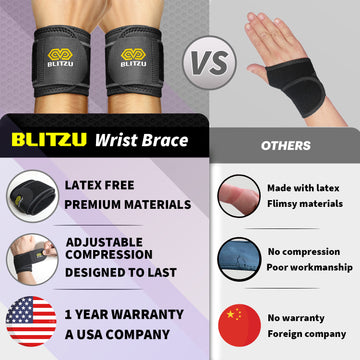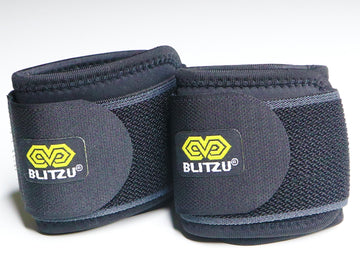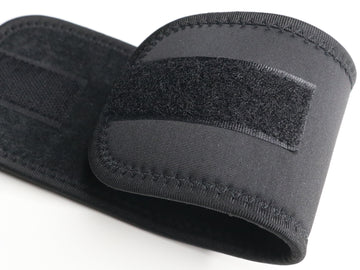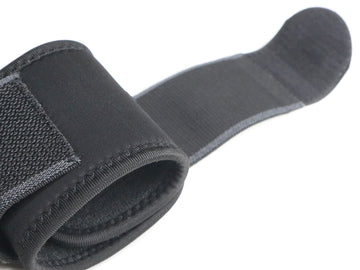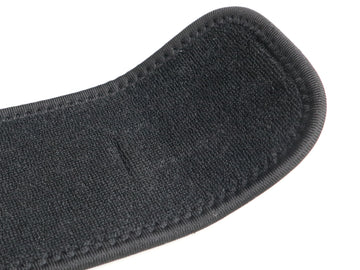 Product Description
The Performance™ Wrist Straps help relieve pain associated with Carpel Tunnel Syndrome, Arthritis, Tendonitis, and Post-Cast Wrist pain. This wrist brace provides support and stabilization to the wrist, helping to reduce pain and inflammation associated with tendinitis. The adjustable compression strap helps to immobilize the wrist and provide support, allowing for faster healing of sprains and strains.


Frequently Asked Questions About These Wrist Brace

Q: This wrist brace is designed to treat what conditions/injuries?
A: It treats and manages arthritis, wrist pain, carpal tunnel syndrome, fractures, sprains, tendinitis, and other injuries and pains.
Q: What are the benefits of this carpal tunnel wrist brace?
A: This wrist wrap helps to reduce pain and swelling associated with arthritis by providing compression and support to the wrist joint.
Q: Is this compression wrist brace suitable for everyone?
A: With the one-size-fits-all design, it fits a wide range of adults, including men, women, teenagers, and children.
Q: Can this brace be worn on either hand? 
A: Yes, it comes with two straps, one for each wrist.
Q: Is this night brace latex-free?
A: Yes, this night brace is latex-free.
Q: Can it be machine washed?
A: Yes. Machine wash in cold water with a mild detergent. Let the product air dry completely before reapplying. Avoid using high temperatures when washing or drying.