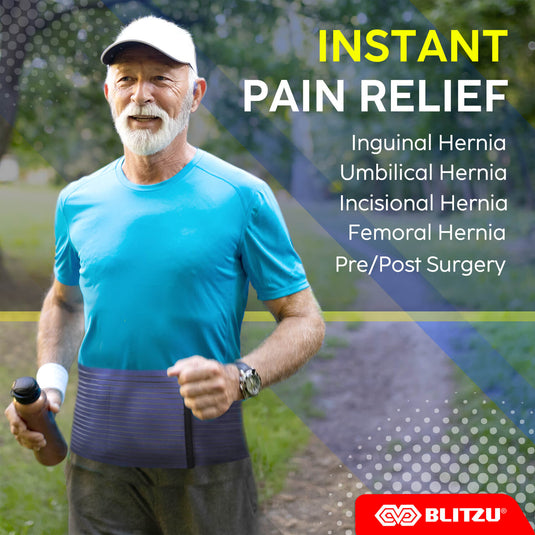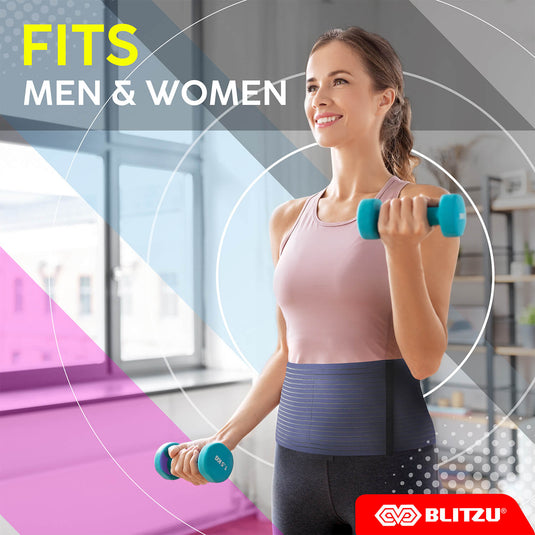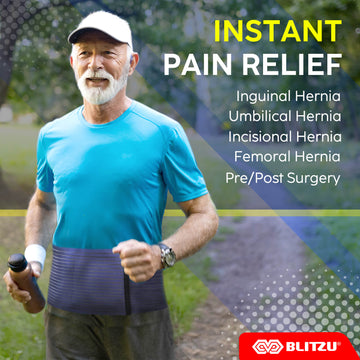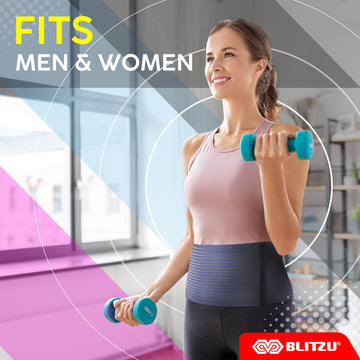 Product Description
What Are the Signs of a Hernia?
Symptoms depend on the type of hernia. In some cases, you may not have any symptoms.
For inguinal, femoral, umbilical, and incisional hernias, symptoms may include:
An obvious swelling beneath the skin of the abdomen or the groin. It may be tender, and it may disappear when you lie down.
A heavy feeling in the abdomen that sometimes comes with constipation or blood in the stool.
Discomfort in the abdomen or groin when lifting or bending over.
A burning or aching sensation at the bulge
Weakness or pressure in your groin
Heartburn
A hard time swallowing
Shooting pain
Vomiting
Constipation
Pain and swelling around the testicles
Symptoms of a hiatal hernia may include heartburn and upper abdominal pain.
Do I need an abdominal hernia treatment belt?
Surgery is the only way to completely treat and repair a hernia. Hernia surgery may be postponed or avoided if the hernia is small. Wearing this hernia belt while awaiting surgery can reduce your discomfort significantly. This hernia belt has a pad that applies compression directly over the hernia to prevent it from bulging out further.
To promote proper muscle healing, you can wear this belt either with or without the pad. Using a hernia support belt will protect your incision site and reduce the chance of a recurrence.
Here are the reasons why this is the best umbilical hernia binder for both men and women:
Removable 3D Pressure Hernia Pad:
The raised bump on this pad is designed to help compress the hernia to the maximum extent possible. As a result, abdominal pain is relieved when you move, twist, or cough.
It keeps your hernia confined by exerting pressure directly on it to prevent it from protruding further out.
It can be worn both before and after surgery. The pad can be removed from the belt and placed anywhere along the belt depending on where your hernia is located.
Easy to Use:
Putting this hernia garment on only takes a few seconds and does not require any assistance.
Breathable and lightweight:
The lightweight medical device can be worn over or beneath clothes, as you prefer.
This brace treats the following types of abdominal hernias:
Umbilical Hernias:
An umbilical hernia occurs at the umbilicus (belly button) when a loop of intestine pushes through the umbilical ring, a small opening in a fetus' abdominal muscles through which the umbilical cord which connects a fetus to its mother while in the womb—passes. Umbilical hernias occur most often in newborns, and 90 percent will naturally close by the time the child reaches 5 years of age.
Incisional or Ventral Hernias:
Incisional hernias result from a weakening of the abdominal muscle due to a surgical incision. An incisional hernia can occur for a number of specific reasons; individuals who participate in excessive or premature physical activity after surgery, gain considerable weight, become pregnant or increase abdominal pressure in any other way before the incision is fully healed are especially at risk for an incisional hernia. Incisional hernias are most likely to occur within three to six months post-surgery but can happen at any time. We also offer hernia belts for other types of hernias.
Is it more likely that I will develop an umbilical hernia if I am pregnant?
There's a lot to be aware of when you're pregnant. Changes in your body can sometimes make other rare problems pop up. One thing that likely never crossed your mind is an umbilical hernia. It's rare, but it can happen. Also called a naval hernia, this kind of hernia is more common in women — and pregnancy can cause or worsen it.
This kind of hernia is usually harmless. About 10 percent of stomach hernias in adults are umbilical hernias. Non-pregnant adults, babies, and toddlers can have an umbilical hernia, too. In fact, it's more common in these groups than among those who are pregnant.
Frequently Asked Questions About This Umbilical Hernia Truss
Q: This brace is designed to treat what conditions/injuries?
A: You can use this hernia belt either post-surgery or pre-surgery to provide constant, comfortable, and adjustable pressure for Umbilical, inguinal and femoral hernias.
Q: What is the hernia belt made of?
A: This hernia belt is made from nylon, cotton, and spandex.
Q: How do I wash my hernia belt?
A: Pads should be removed from pockets. Put the belt in the washing machine on delicate and wash it in cold water with mild detergent. Dry on low heat or let air dry completely before reapplying.
Q: How do I choose a size?
A: Measure the circumference of your hips in inches using a soft/flexible tape measure. . If your hip circumference is between 27-40", choose S-M. If your hip circumference is between 41-52", choose L-XL. If your hip circumference is between 53-68", choose XXL.
Q: Can a woman use the hernia belt?
A: Yes, this belt can be used by anyone who has a hernia..
Q: Can I wear the hernia belt while I exercise or play sports?
A: Yes, the extra strong fasteners will ensure that the belt remains in place during exercise.
Q: Is the hernia belt comfortable?
A: With the adjustable fasteners, you can customize the fit to ensure that you are comfortable and secure.
Q: Can you see the hernia belt under my clothes?
A: When worn under clothing, the belt is virtually undetectable due to its discreet design.
Q: Is the hernia belt latex-free?
A: Yes, the hernia belt is latex-free.