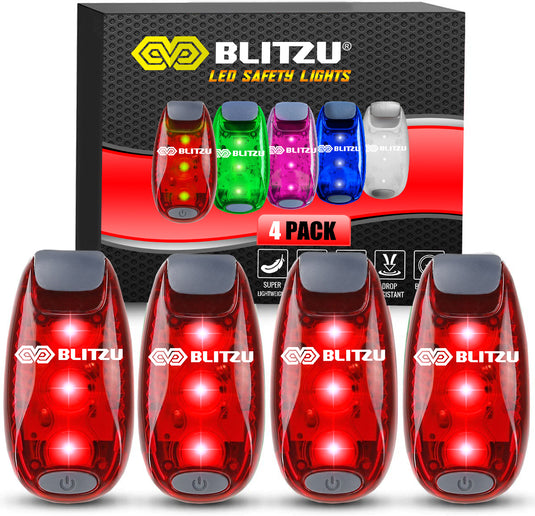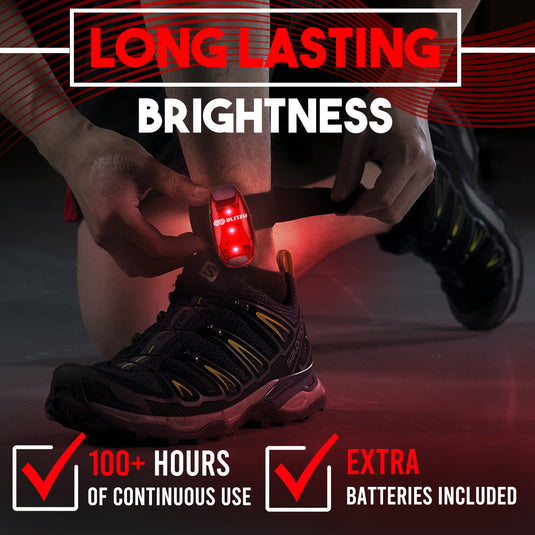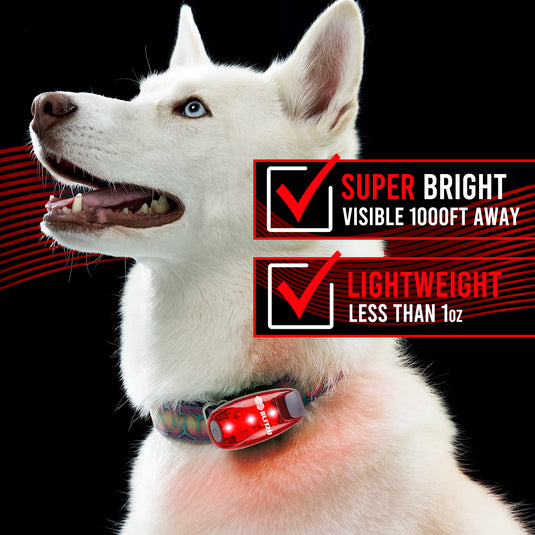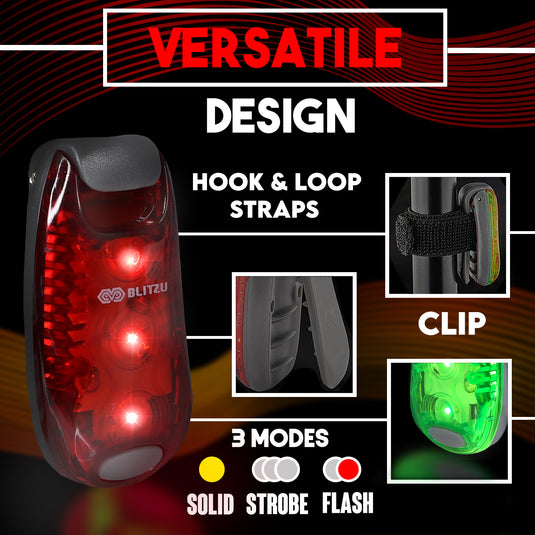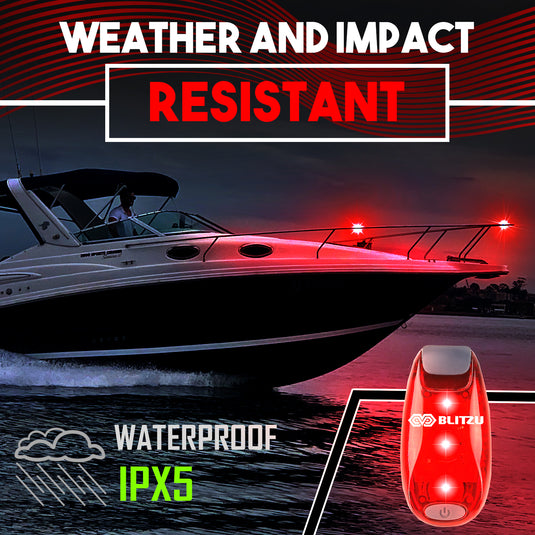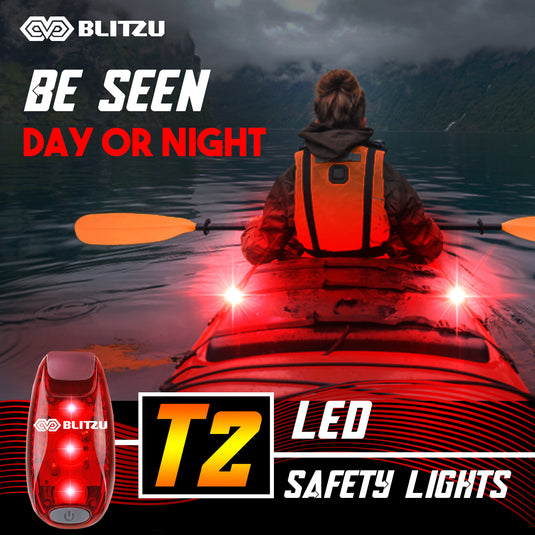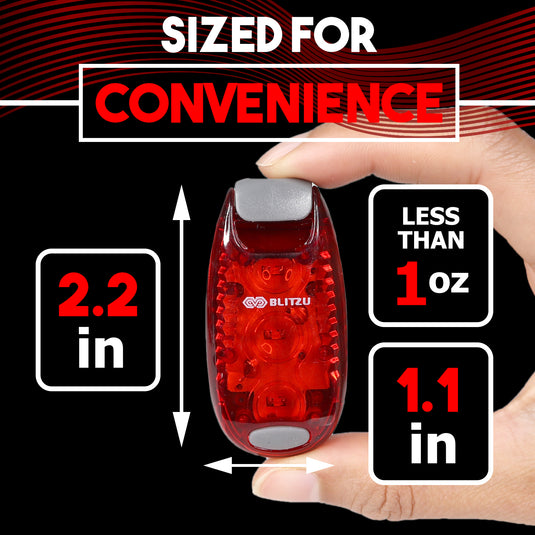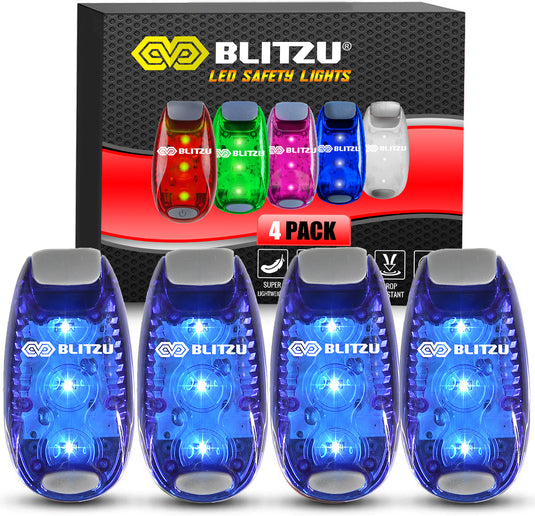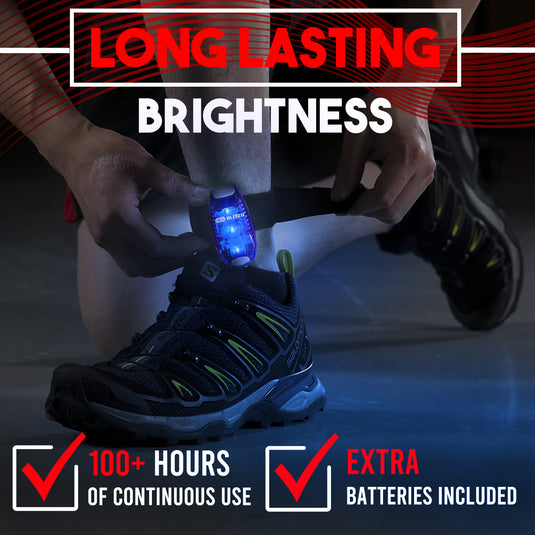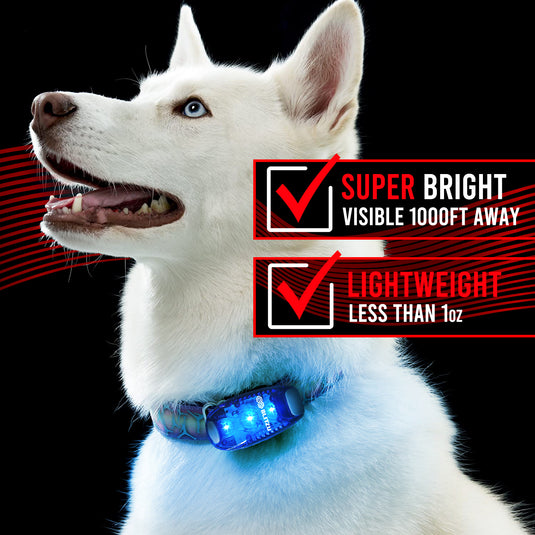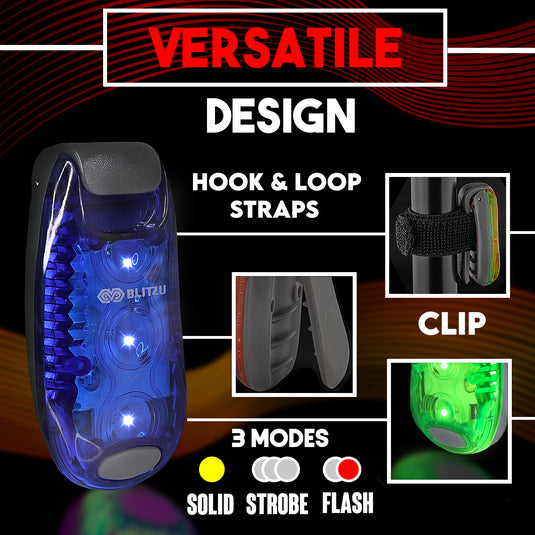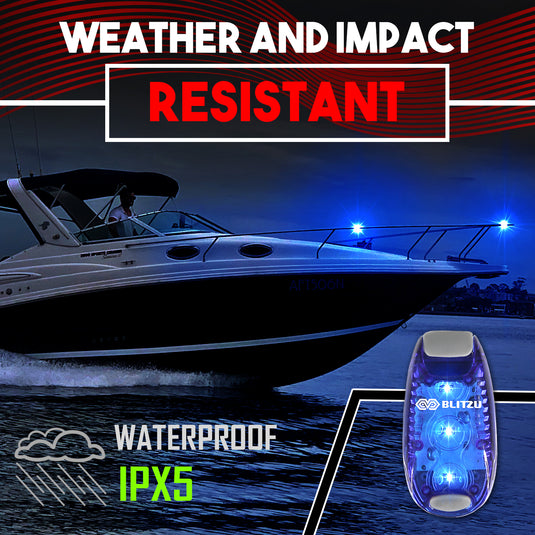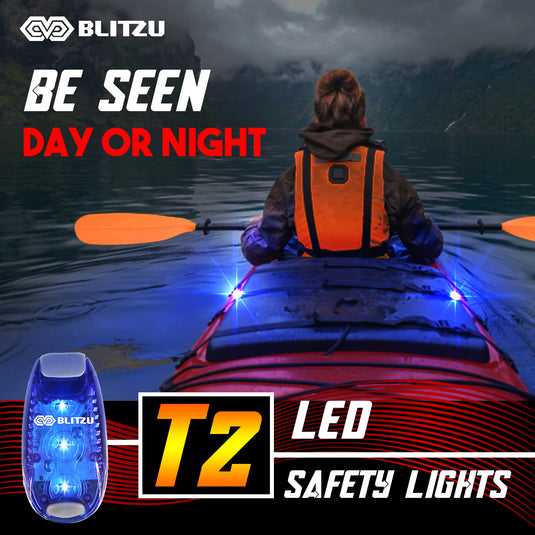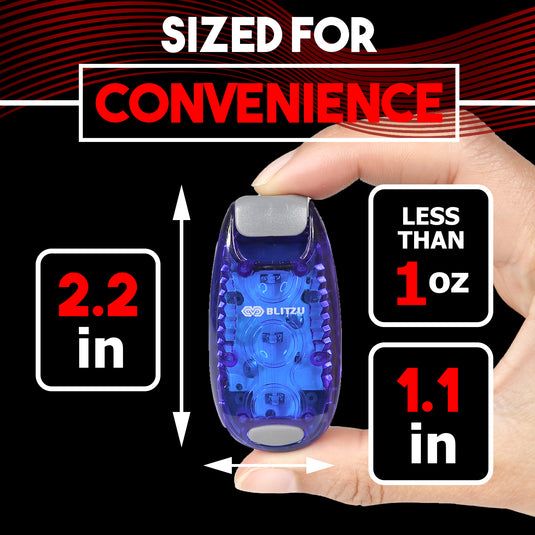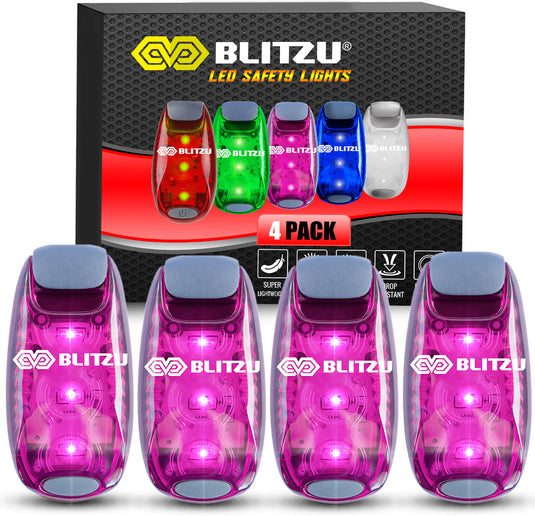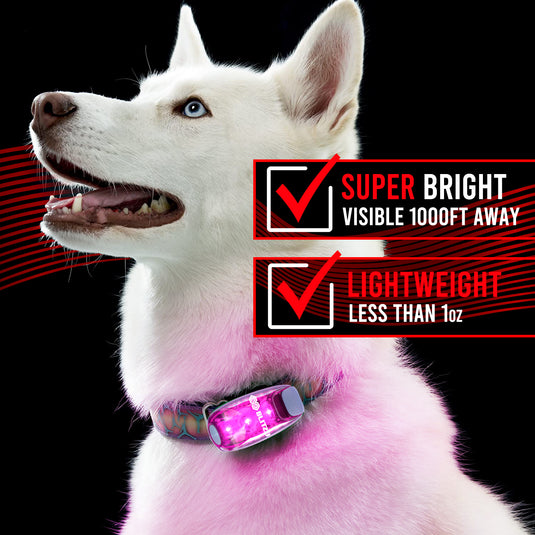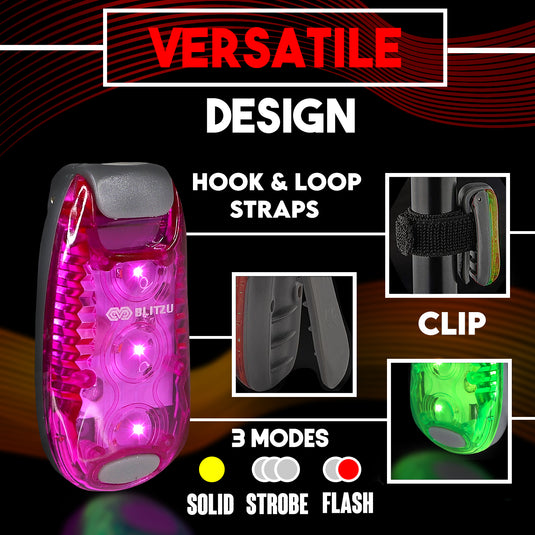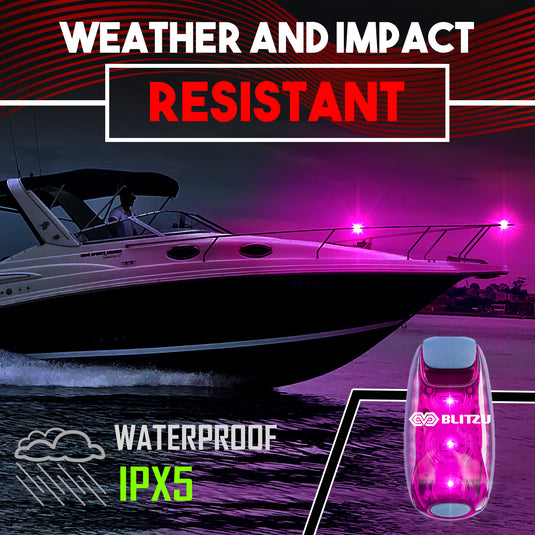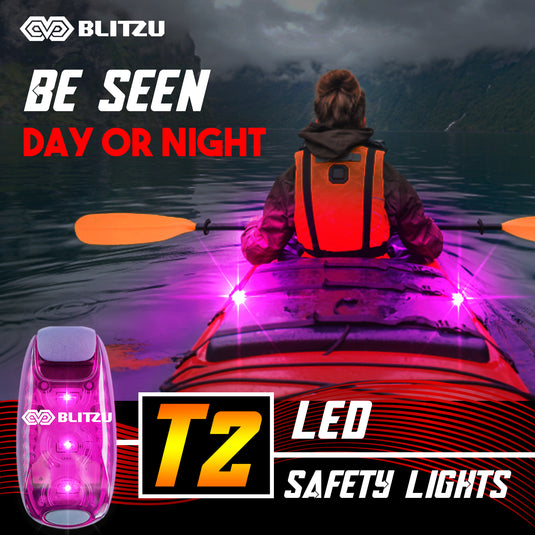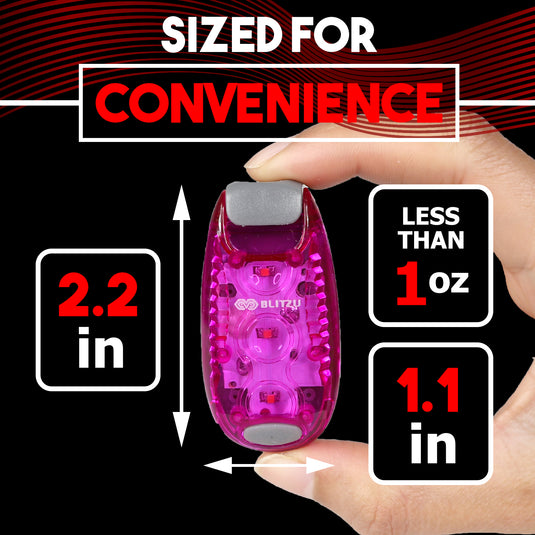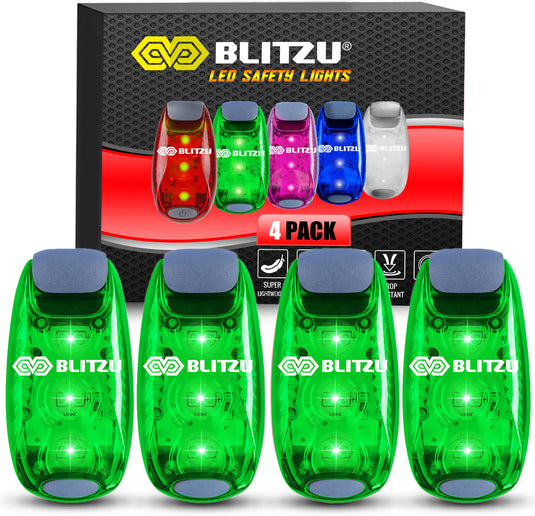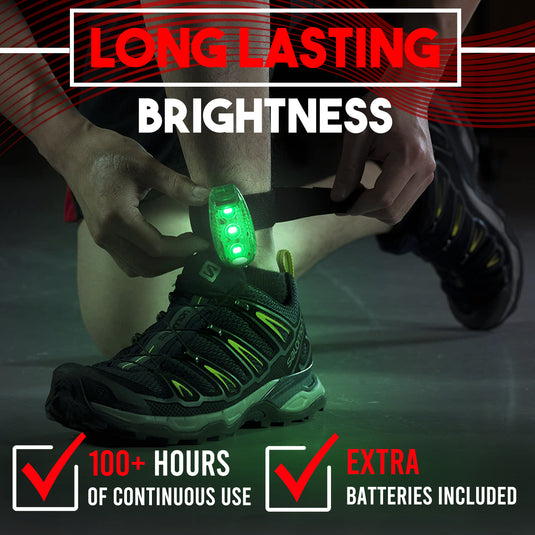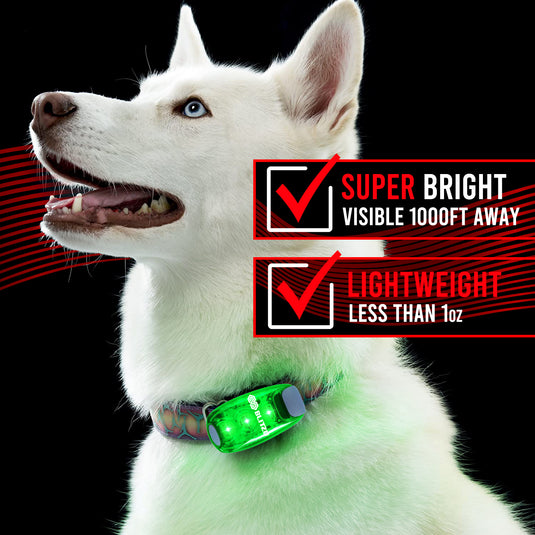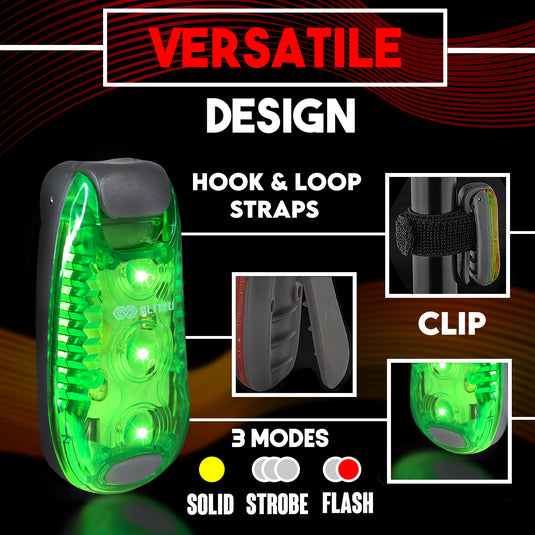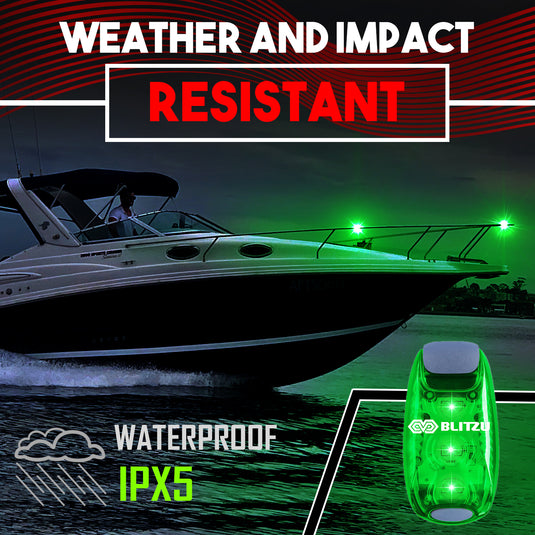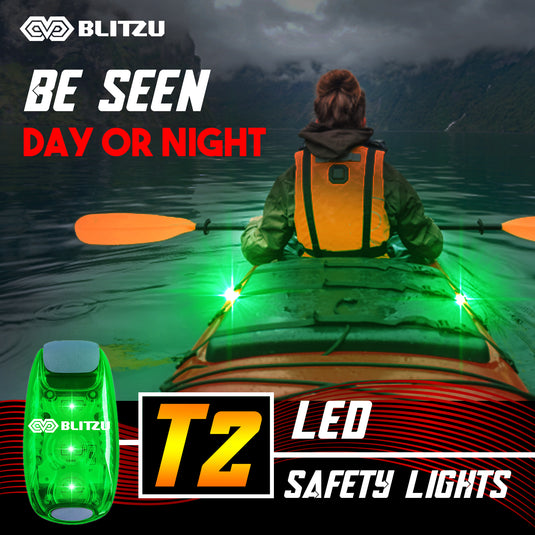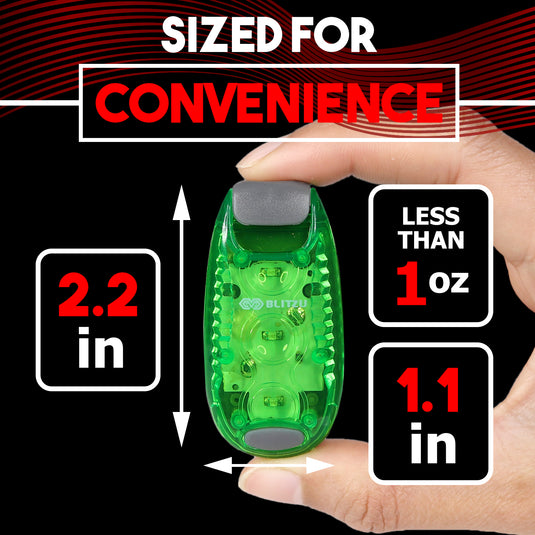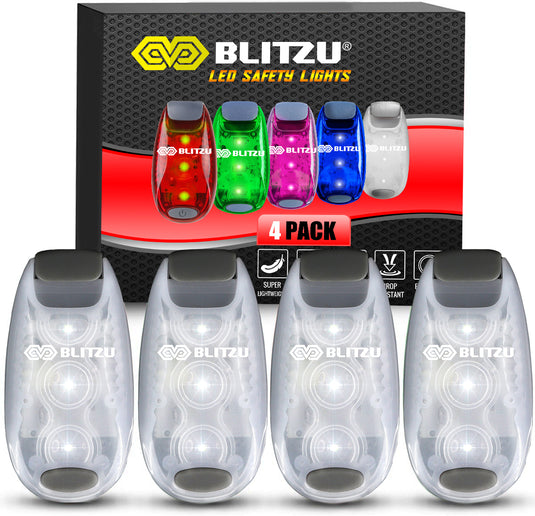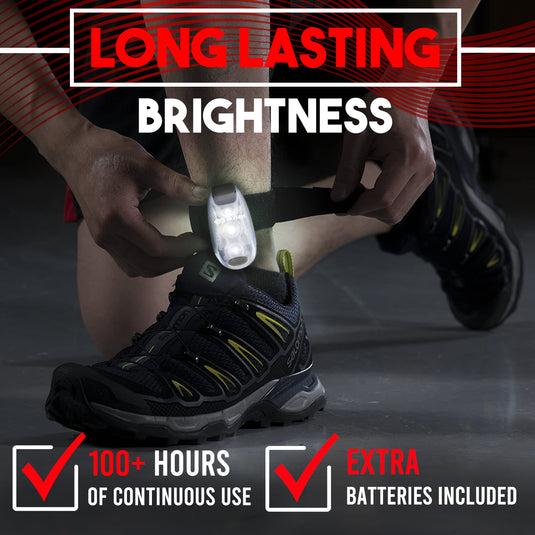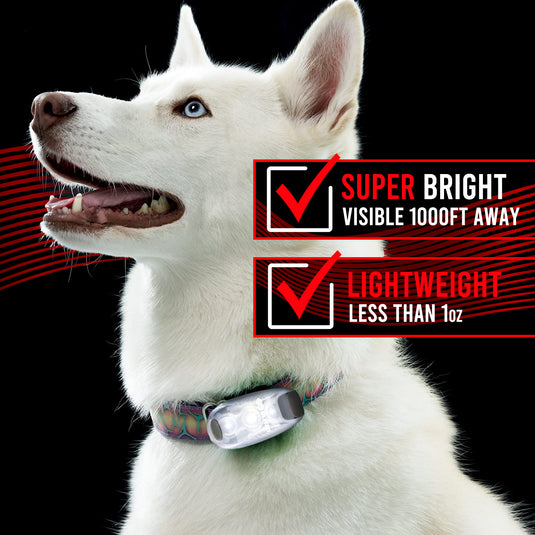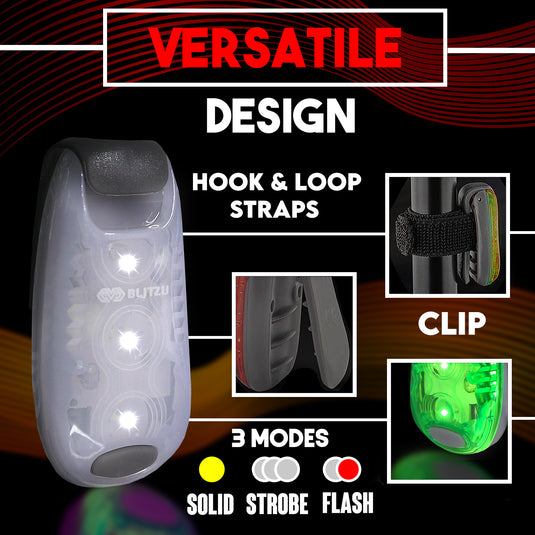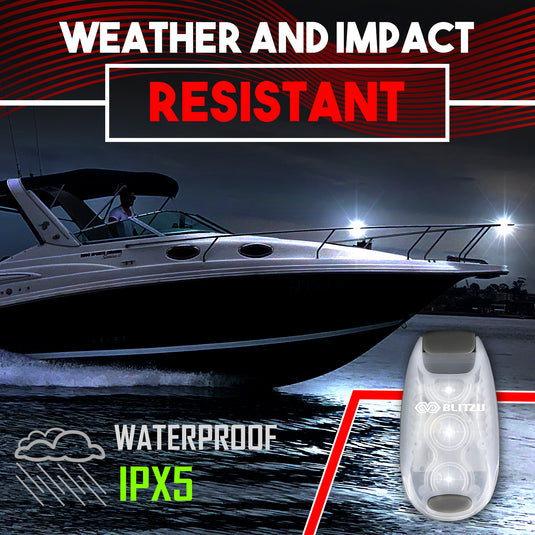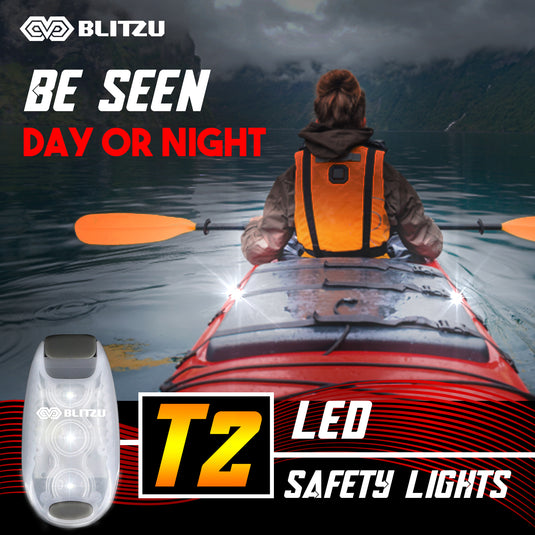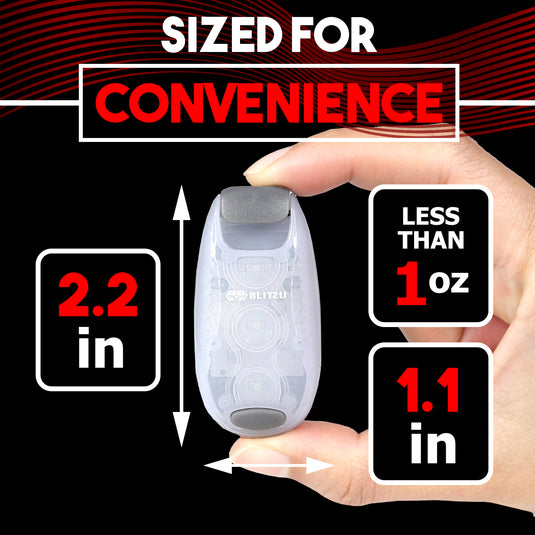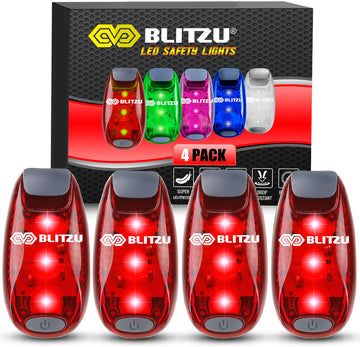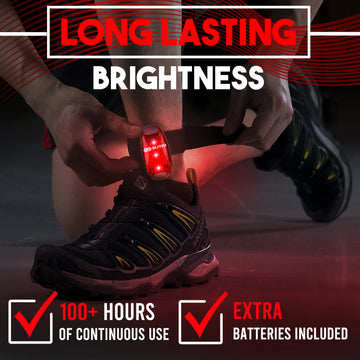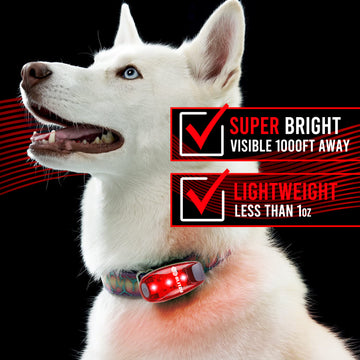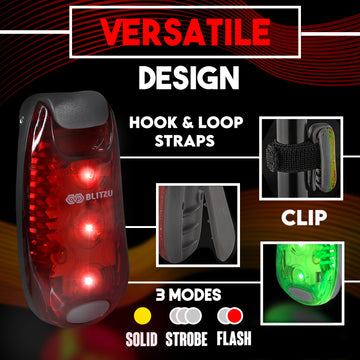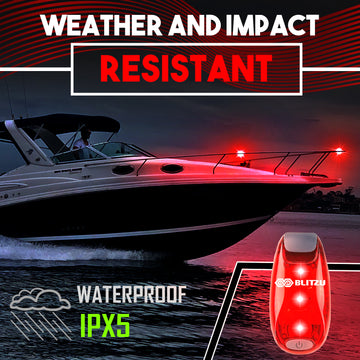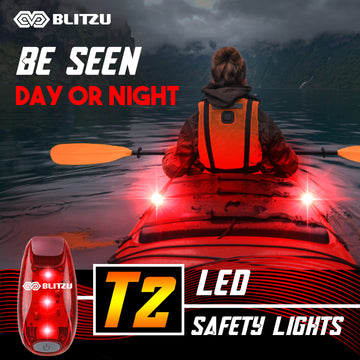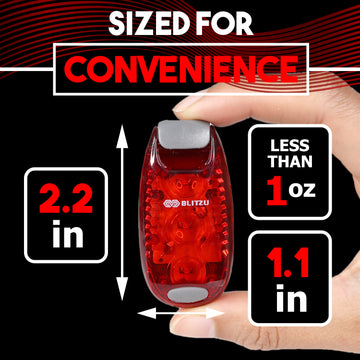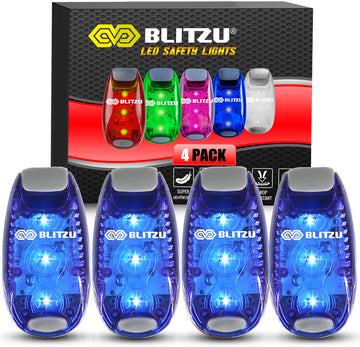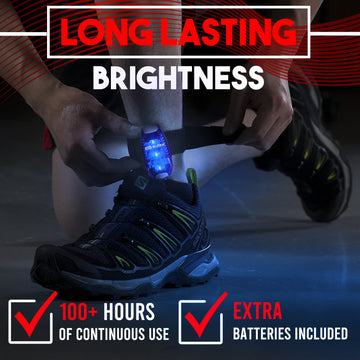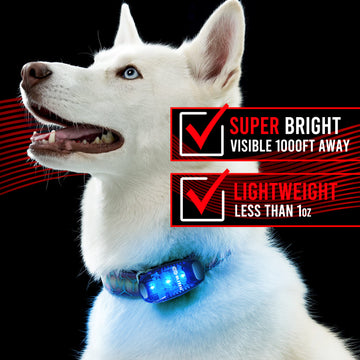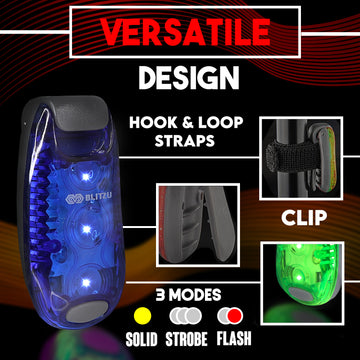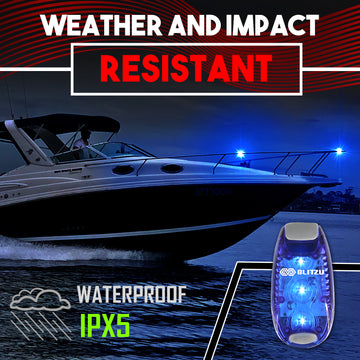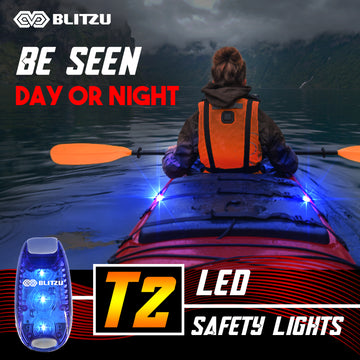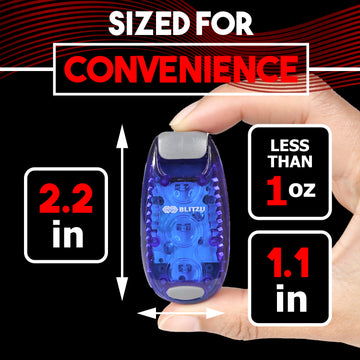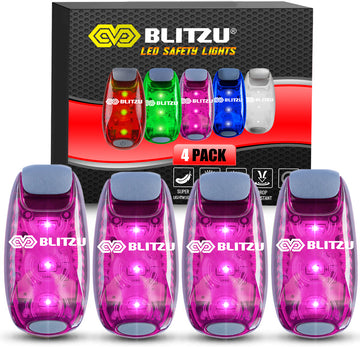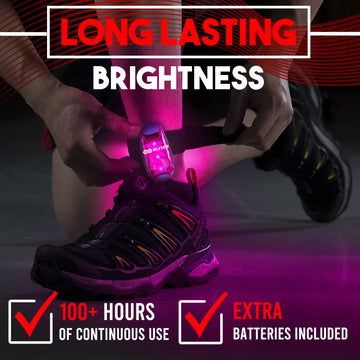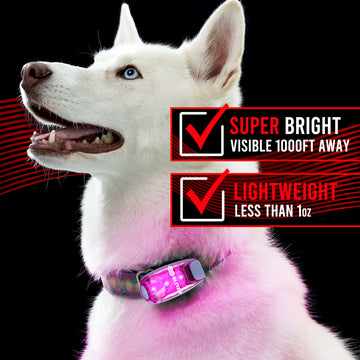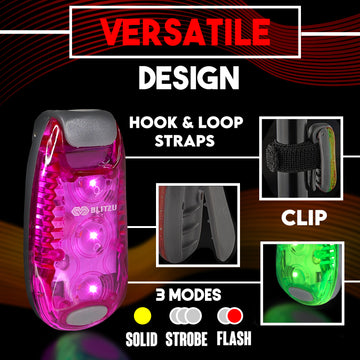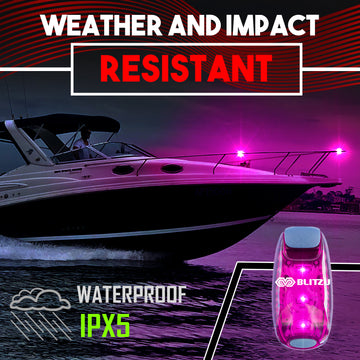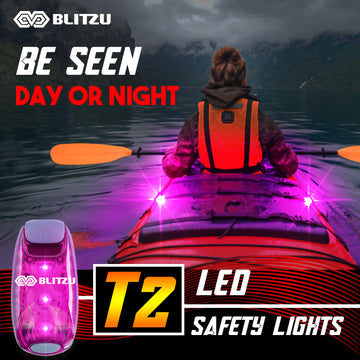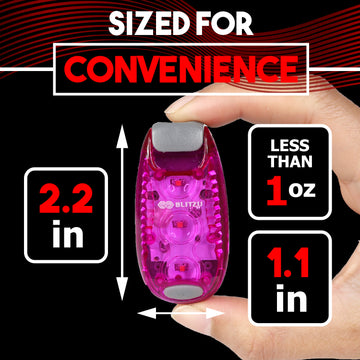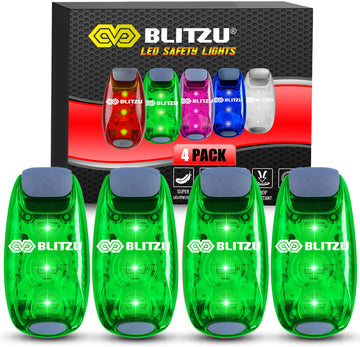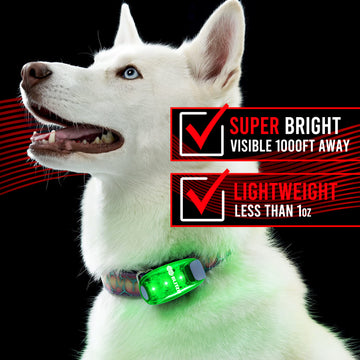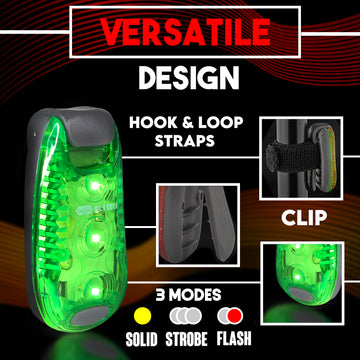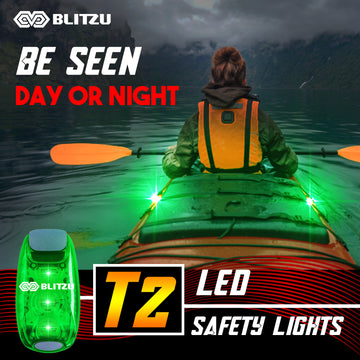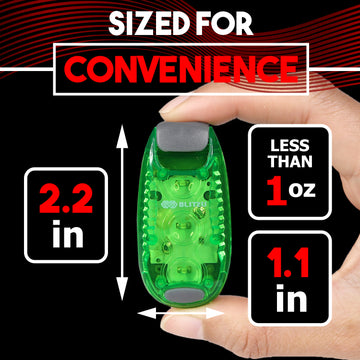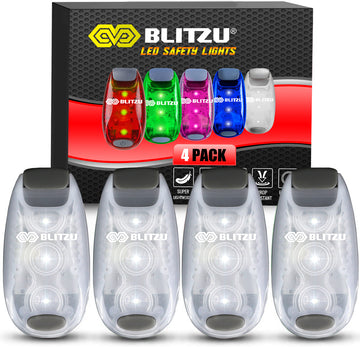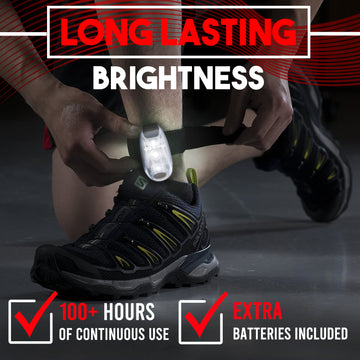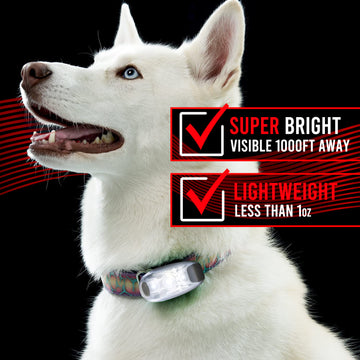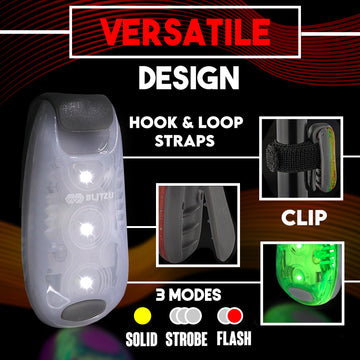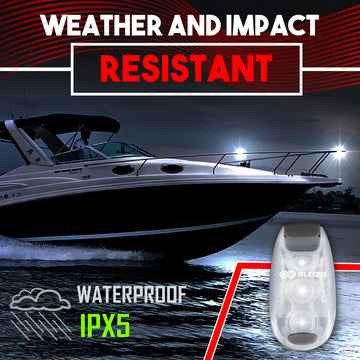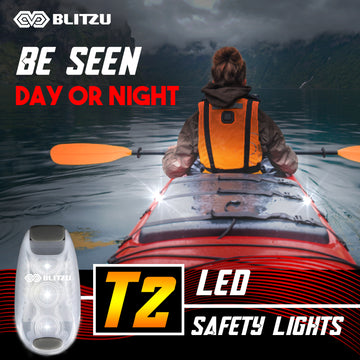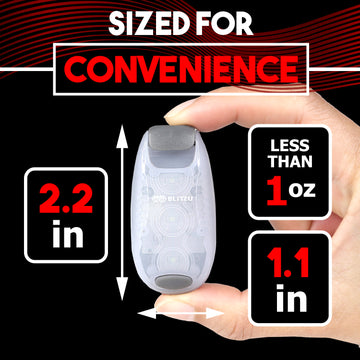 NEW IMPROVED DESIGN - 2019 BLITZU LED Safety Lights are Slim, lightweight, compact, and super bright safety lights with three eye-catching modes of illumination; steady, flashing and strobe. Powered by two coin batteries (CR2032), lasting up to 96 hours.

BONUS ACCESSORIES: 2 extra CR2032 batteries, 2 LONG & ELASTIC Velcro straps (mount the lights to dog collars, leashes, bikes, strollers, ankles, wrists, arms, helmets, canes, wheelchairs and more), plus a mini-screwdriver for a NO-HASSLE battery replacement process.

EASY TO USE: Strong, no-slip clip attaches easily and stays on securely. Hook onto your belt, pockets, armband, running gear, reflective vest / belt, backpack / helmet, dog collars / harnesses, anywhere on your clothing, or onto the included elastic Velcro straps.

VERSATILE & WEATHER RESISTANT - No matter what brings you out at night or during inclement weather, BLITZU LED Safety Lights can help to keep you safe. When you're running, walking, cycling, changing a tire, or just getting some fresh air, these will keep you SAFE and VISIBLE. Rain or shine, summer or winter – any weather condition, enjoy enhanced visibility and comfort knowing you'll be safe and secure at any time of the day.