How Does Back Support Belts Work? | BLITZU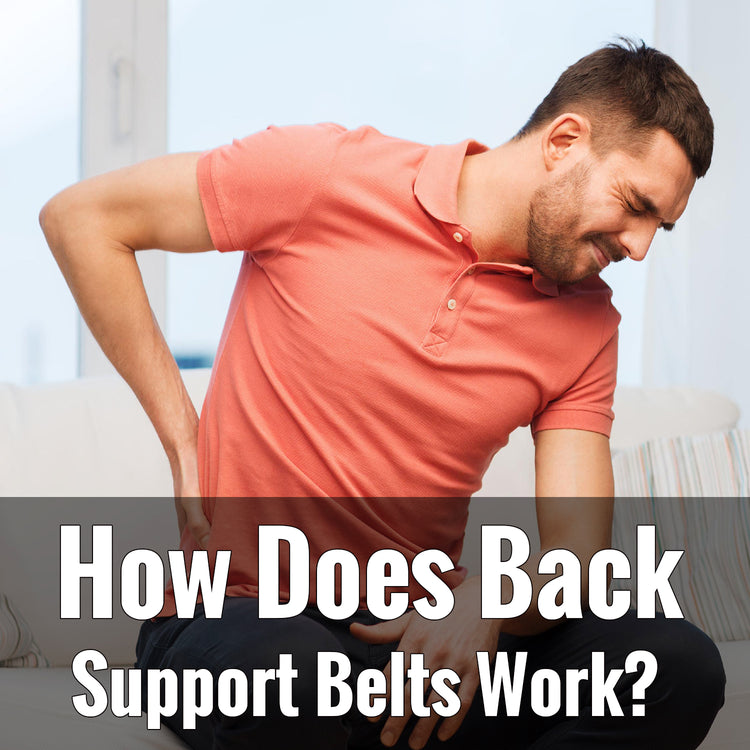 In today's fast-paced world, where long hours of sitting and physically demanding jobs are common, it's crucial to take care of our backs. Back support belts have emerged as a popular solution for preventing and alleviating back pain. But how do these belts work, and what benefits do they offer? In this article, we will delve into the mechanics of back support belts, their effectiveness, and how they can enhance your overall well-being.
Understanding Back Support Belts
Back support belts, also known as lumbar support belts or back braces, are specially designed devices that provide additional support to the lower back and core muscles. These belts are typically made from a combination of elastic materials, such as neoprene or nylon, and feature adjustable straps for a customized fit.
The Mechanics Behind Back Support Belts
Back support belts work by exerting gentle pressure on the lower back and abdomen, which helps stabilize the spine and promote proper alignment. The compression provided by the belt offers support to the muscles and ligaments in the lower back, reducing strain and minimizing the risk of injury.
Benefits of Back Support Belts
Posture Improvement: Back support belts help improve posture by encouraging the natural curvature of the spine. By maintaining a proper alignment, these belts promote good posture and reduce the likelihood of slouching or hunching over, which can lead to back pain.

Pain Relief: One of the primary benefits of back support belts is their ability to alleviate back pain. The compression they provide helps relieve pressure on the spine and reduces muscle fatigue, making them particularly useful for individuals with physically demanding jobs or those recovering from injuries.

Injury Prevention: Back support belts are widely used by individuals who engage in heavy lifting or repetitive movements. By stabilizing the lower back and providing support to the core muscles, these belts can reduce the risk of strains, sprains, and other common injuries associated with manual labor or physically demanding activities.

Increased Confidence: Wearing a back support belt can boost confidence and provide peace of mind, knowing that your back is properly supported. This can be particularly beneficial for individuals who have had previous back issues or are prone to discomfort during certain activities.

Tips for Using Back Support Belts Effectively
Proper Fit: It is crucial to choose a back support belt that fits you well. The belt should be snug but not excessively tight, allowing for comfortable movement while providing adequate support.

Gradual Usage: If you are new to using back support belts, start by wearing them for shorter durations and gradually increase the duration as your body adjusts. This will allow your muscles to adapt and strengthen over time.

Combine with Healthy Practices: Back support belts are not a substitute for a healthy lifestyle. Incorporate regular exercise, stretching, and proper ergonomics into your routine for optimal back health.
Conclusion
Back support belts are an effective tool for promoting back health and preventing discomfort and injuries. By providing targeted support and compression to the lower back and core muscles, these belts improve posture, relieve pain, and reduce the risk of strains and sprains. Remember, while back support belts can be beneficial, it is important to consult with a healthcare professional for personalized advice and to address any underlying conditions. Embrace the benefits of back support belts and take a proactive approach to caring for your back to enjoy a healthier and pain-free life.