The Power of Industrial Work Back Braces: Safely Lifting Heavy Objects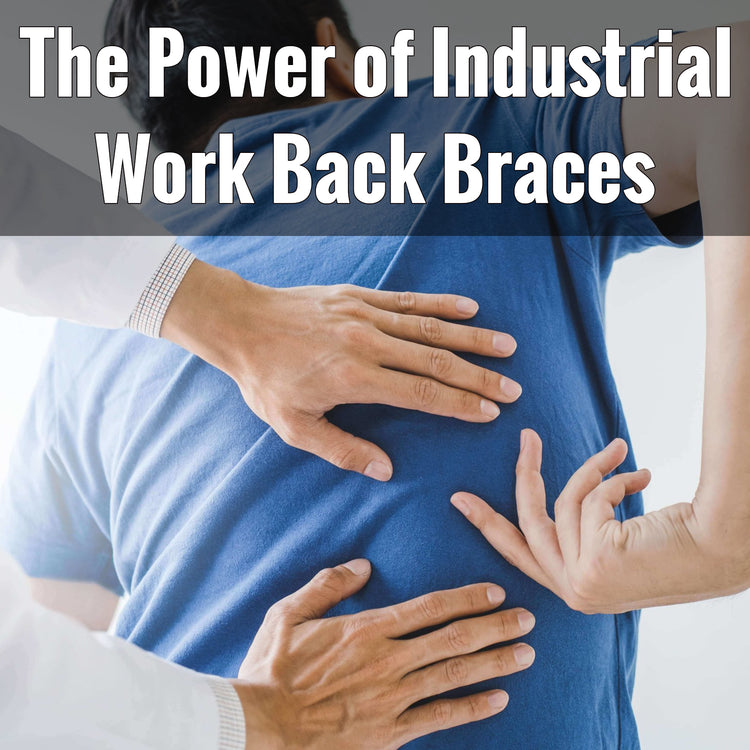 Lifting heavy objects is a common task in various industrial work environments. However, it can put a significant strain on the back and lead to potential injuries if not performed with proper precautions. In such situations, industrial work back braces prove to be invaluable tools for promoting safety, reducing the risk of injuries, and ensuring optimal performance. In this guest post, we will delve into the benefits of using industrial work back braces for lifting heavy objects and how they can help prevent common workplace injuries.
Enhanced Support and Stability:
Industrial work back braces are specifically designed to provide optimal support and stability to the lower back. When lifting heavy objects, these braces play a crucial role in maintaining proper posture, aligning the spine, and distributing the weight evenly across the body. By offering this enhanced support, back braces reduce the strain on the back muscles and ligaments, minimizing the risk of sprains, strains, and other related injuries.
Improved Lifting Technique:
One of the main advantages of wearing an industrial work back brace is that it encourages and reinforces correct lifting technique. These braces are typically equipped with adjustable straps and reinforcements that help remind workers to lift with their legs and not their back. By promoting proper lifting mechanics, back braces reduce the pressure on the spine and protect against acute injuries, such as herniated discs and muscle strains.
Injury Prevention and Rehabilitation:
Back injuries can be debilitating and have long-lasting effects on an individual's ability to perform physically demanding tasks. Industrial work back braces serve as preventive measures, significantly reducing the risk of back injuries in the first place. By providing targeted compression and stabilization, these braces also aid in the rehabilitation process for workers who have previously experienced back injuries. The added support can promote healing, alleviate pain, and help individuals regain their strength and mobility.
Increased Productivity and Performance:
When employees feel confident and supported during physically demanding tasks, their productivity and performance tend to improve. Industrial work back braces not only enhance safety but also provide workers with the peace of mind to focus on their job rather than worrying about potential injuries. By minimizing discomfort and strain, these braces enable workers to carry out their tasks more efficiently and effectively, ultimately boosting overall productivity in the workplace.
Compliance with Workplace Safety Regulations:
Workplace safety regulations are becoming increasingly stringent, and employers must prioritize the well-being of their employees. By implementing the use of industrial work back braces, companies can demonstrate their commitment to safety and compliance. Investing in proper safety equipment not only helps protect workers from injuries but also ensures compliance with regulations and reduces the likelihood of costly workers' compensation claims.
Industrial work back braces play a crucial role in maintaining a safe and efficient work environment, particularly when it comes to lifting heavy objects. These braces provide enhanced support, promote correct lifting techniques, and reduce the risk of back injuries. By prioritizing employee safety and implementing the use of industrial work back braces, companies can protect their workforce, enhance productivity, and demonstrate their commitment to workplace safety. Remember, a healthy back is a productive back!